Fitbit's Alta HR out in April, enhanced sleep tracking incoming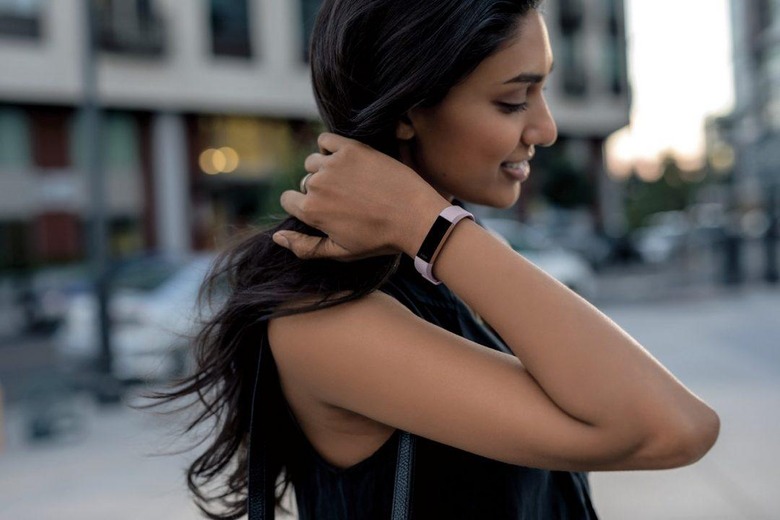 Fitbit today unveiled its first fitness tracker of 2017: the Alta HR. While not exactly a new device, it is a redesign of one of 2016's most popular models, and it comes with some improvements that fans of the first will definitely want to consider. The most important is likely the addition of PurePulse technology, which Fitbit says was the most requested feature from Alta users.
The problem, however, was that in a device like the Alta, which is focused on design as much as utility, the hardware required to include PurePulse was too large. For the Alta HR, Fitbit has developed a new PurePulse chip that reduces the number of necessary components, ultimately making the Alta HR 25% smaller than the Fitbit Charge 2.
What is PurePulse, precisely? Essentially, it's meant to help you better track your health and fitness goals throughout the day. It offers improved calorie burn measurements that aren't based purely on step count, allowing you to measure the calories you're burning when you're doing something like yoga. PurePulse can also help you look at long term trends with your heart rate, allowing you to find the ideal heart rate for your fitness goals when you're both working out and at rest.
Beyond PurePulse, the Alta HR will offer the same Fitbit features you've come to expect from the company's line of trackers. This includes continuous tracking for statistics like heart rate, steps, and active minutes; reminders to move during periods of inactivity; and push notifications for your calls and texts. Fitbit is also saying that the Alta HR offers a seven-day battery life, which is significantly better than the original Alta's estimated life of five days.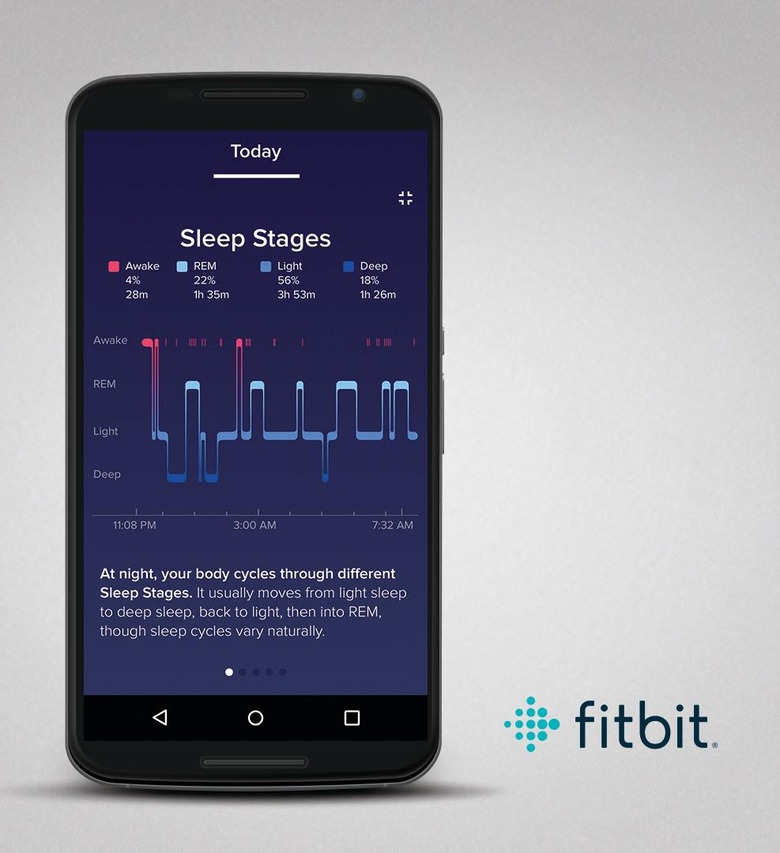 Fitbit is also introducing two new sleep tracking tools today. The first is Sleep Stages, which will help you better understand your sleeping phases throughout the night. Since it uses PurePulse, it can measure your heart rate to tell when you're in light sleep, deep sleep, and REM sleep stages, along with when your awake periods occur.
This data, in turn, can help you make better decisions about when to go to bed and when to wake up, allowing you to avoid waking during an REM cycle. Sleep Insights takes that idea and pares it down for compatibility with a wider range of Fitbit devices, making recommendations on you sleep schedule based on your own data.
The Alta HR is available for presale today for $149.95 from Fitbit.com, with a full launch coming at the beginning of next month. Sleep Stages will be available for Fitbit devices that feature PurePulse (meaning the Alta HR, Blaze, and Charge 2), while Sleep Insights will be available for all devices capable of tracking of sleep. Both utilities will be going live within the Fitbit app this spring.