Fitbit Versa update leaks with Amazon Alexa and OLED screen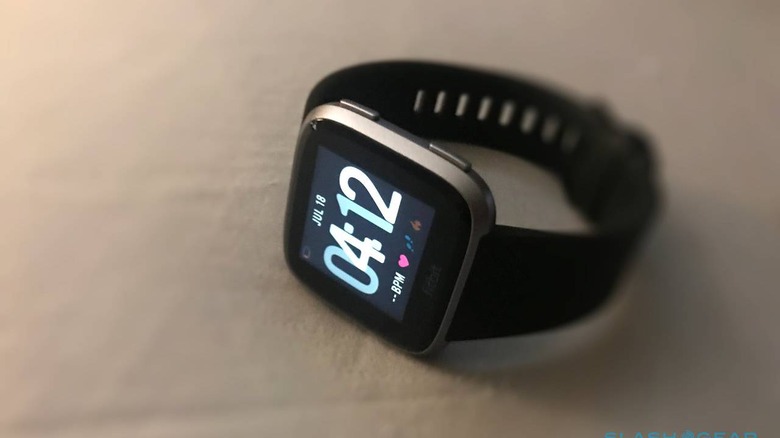 Fitbit, the company best known for its fitness trackers, offers its own version of a smartwatch called the Versa. Unlike pure activity trackers, the Fitbit Versa comes with a few extra features, including (depending on model) support for making contactless payments and streaming music. According to a new leak, the company may be planning to update this watch with a new model that includes a personal assistant and improved display.
The Fitbit Versa was first released in May 2018, bringing with it the same fitness and sleep tracking abilities of past models alongside a heart rate sensor, Bluetooth headphones support, smartphone notifications, streaming through Pandora and Deezer, and access to select apps, among other things.
The model is notable for its long battery life — users can go four or more days before needing to recharge — as well as its built-in NFC and support for different accessory bands. The current version features a 1,000 nits brightness LCD touchscreen display with Corning Gorilla Glass 3.
According to notorious leaker @evleaks, Fitbit is planning to release an upgraded model that brings the best of the current Versa, but with the addition of an AMOLED display and support for Amazon Alexa. With that support, users would be able to use Alexa to get info and issue commands from their wrist.

An image of the alleged new Versa model shared by @evleaks (above) suggests the new model will eliminate two of the three buttons found on the current model, as well as the Fitbit logo beneath the touch display. The watch looks virtually identical to the present Fitbit Versa otherwise, indicating the majority of changes aren't physical.