Fitbit Universal Windows app for Windows 10 supports all your devices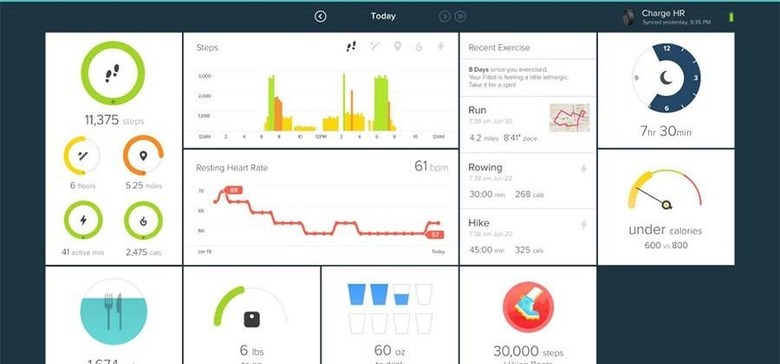 One of the best things about Windows 10 is that it is designed to work on anything you have from your computer to your smartphone or tablet. That means that you can have the same app experience on each of your devices making use lots easier than having to learn a Windows program and an app for your smartphone. Fitbit has announced that its new Universal Windows App for Windows 10 is now available.
The app is designed to allow users to access and log their most important personalized data in real-time. The Windows 10 app tracks steps, activity, exercise, food, weight, and sleep to help users reach fitness goals. Fitbit for Windows 10 isn't available for Windows 10 mobile or the Xbox One just yet, but will be later this year.
The app offers updated live tiles with more information and new notification types. Quick actions allow logging and tracking of fitness info from exercise to food with the touch of a button. Cortana support lets users enter data using their voice rather than typing.
A notification center puts all-important notifications in one place. The app syncs with Windows 10 devices via Bluetooth. The universal design and support lets users customize their view and bring personalized data to the forefront. The Windows 10 app is compatible with the entire Fitbit family of products.
SOURCE: Windows Blog