Fitbit Premium subscription promises more personal touch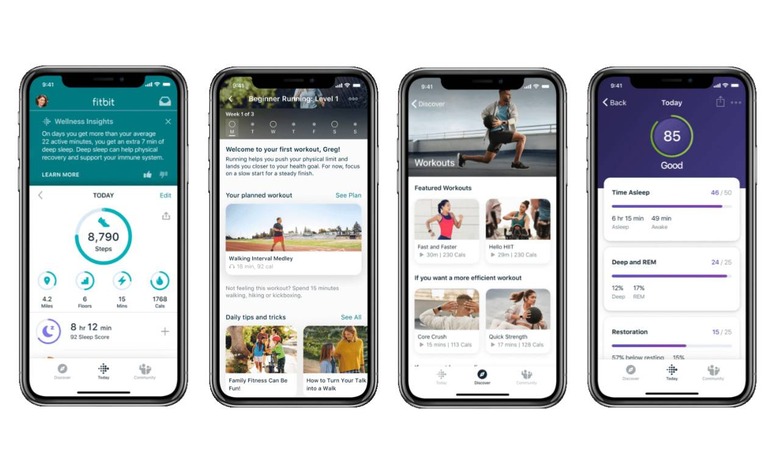 Fitbit isn't just something you strap to your wrist to count your steps and log your workouts any more, with the launch of the Fitbit Premium subscription service to help guide users through getting healthier. Launching alongside the new Fitbit Versa 2, Fitbit Premium promises personalized coaching and thousands of workouts, which the company says were developed both from its experience in health tracking and by consulting experts.
That roster doesn't just include personal trainers and professional gym talent, either. Fitbit says it has also consulted with clinical and exercise psychologists, nutritionists, sleep scientists, and others, to make sure it's getting subscribers into the right state of mind as much as into the right workout.
To begin with there'll be nine guided health and fitness programs. They'll run the gamut for personal health, from how to get more sleep and wake up feeling more energized, to increasing activity, and managing nutrition. The full nine programs are as follows:
- Intro to Healthy Habits
- Get More Zzz's
- Habits for Restful Sleep
- Get Active
- Beginner Running
- Run Training
- Understand Calories
- Kick Your Sugar Habit
- Kick Your Salt Habit
Each will include tips and tricks for the day, coaching with suggested actions, workout plans, relaxation tools, and even recipe suggestions. More programs will be added before the end of the year, together with new adaptive challenges and games which encourage more activity through the day. It'll be 2020, though, when the really interesting features arrive.
Then, Fitbit plans to launch a personal, one-to-one coaching service. After a limited pilot it expects to run in 2019, it will build on the coaching tools in Fitbit Care with a personalized plan and direct support from the Fitbit health and wellness coaches through the app.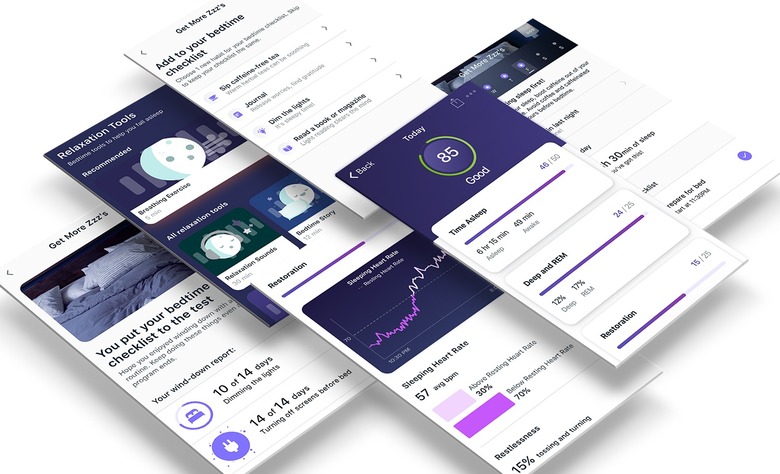 As for sleep, Fitbit Premium will include greater metrics from the data the wearables collect overnight. That will include daily analysis of the Sleep Score, breaking it down into metrics like time asleep, what percentage was spent in deep or REM stages, and how restful it was. There'll also be 15- to 45-minute audio relaxation tools, and better insights connecting how well you sleep with how active you are.
For broader healthcare, Fitbit Premium will allow a wellness report to be created. That will not only include trend data and graphs of your activity, but insights into that activity, heart rate, sleep, and weight. Fitbit envisages it being a useful data set that could be shared with a doctor, nutritionist, personal trainer, or other specialist.
Fitbit Premium launches in September in the US, and will be priced at $9.99 per month or $79.99 for a year. Come the fall, it will be available in English in 17 countries, and with additional languages promised for 2020, including Dutch, French, German, Italian, Japanese, Korean, and Spanish. One-to-one coaching will cost extra, and will be offered later this year as a limited trial to US users only.