Fitbit makes Pebble users ask: What do I do now?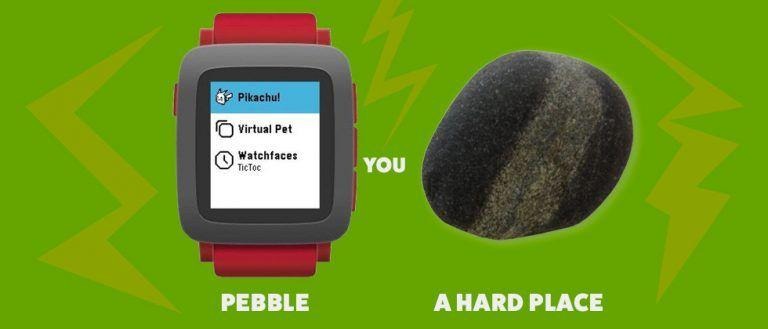 Pebble watch owners go to the web to suss out the Fitbit Pebble acquisition, asking what's next for them, the users. What does this acquisition of Pebble mean for a Pebble Time 2 crowdfunder? How about someone who owns a Pebble Watch from a past generation? As it turns out, there's very little a person can do if they're caught between Pebble and a hard place.
For those people that've dealt with Pebble for a smartwatch at some point in the past few years, some questions might be asked. What will happen to Pebble software support? What will happen if some devious hacker discovers an exploit in my Pebble watch's security? What did I do to deserve this?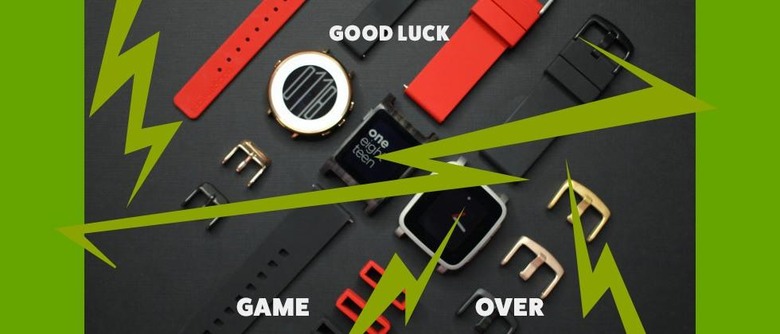 The bad news here is captured in a single sentence from Pebble: "Pebble functionality or service quality may be reduced in the future." This means that Pebble devices will probably continue to function in the future, but no promises. It also means that Pebble almost certainly wont be sending out any more software updates at any point in the future.
1. What if I have a defective Pebble smartwatch?
The answer here is going to sound familiar by the end of this article: owners of defective Pebble devices are, from this moment forward, out of luck. According to Pebble, "Warranty support is no longer available for Pebble watches." Users that purchased a Pebble device from a retail location may be able to return their device – if they're lucky.
Returns or exchanges with retail locations depend entirely on each retailer's return policy. This will have little to do with Fitbit or Pebble and a lot to do with how the retailer decides to handle a return or exchange. On that note...
2. Return or exchange all Pebble devices ASAP!
Those users that currently have a Pebble device purchased from a retail location (I.E. not direct from Pebble) should consider returning their device for a refund or store credit as soon as possible. Aside from some sort of explosion-based incident, this acquisition by Fitbit is just about the worst thing that could have happened for Pebble users.
People who own Pebble devices can choose to continue using them and they'll probably continue to function – at least somewhat – through the future. But because no further security updates will be available, it's only a matter of time before any and all Pebble devices are vulnerable to malicious hacker attack. Pebble wont force users to stop using Pebble products – they couldn't care less at the moment – but Pebble users should probably cease and desist immediately anyway.
Pebble owners that purchased direct from Pebble will not be able to return their devices from this point on. Best to smash them with a rock while recording a video for YouTube.
DISCLAIMER: SlashGear does not condone the use of rocks to smash electronics, regardless of YouTube upload after the fact.
3. Kickstarter backers in the lurch
Those Kickstarter backers that have not received any rewards from Pebble at this point in time are in luck. They, the lucky few, will receive a full refund within 4-8 weeks "as a chargeback to their credit cards." Pebble suggests that no further action is needed to receive this refund — but we recommend users in this position make certain they're on Pebble's radar VIA the Pebble Contact Page.
Getting some confirmation from a Pebble representative is going to be better than waiting 8 weeks just to find that no refund has been sent. Eight weeks from now Pebble won't likely have a help center anymore and those without refunds will have a harder time than at any point in the past in getting their money back.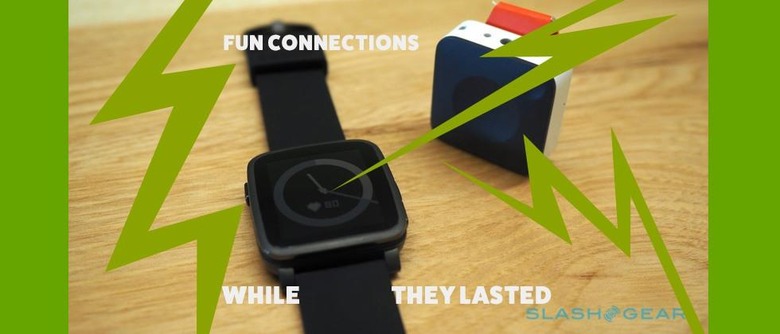 4. Pebble Core users
If there are any Pebble Core users in the world, congratulations. You are amongst the select few that'll be receiving no further software support or hardware support through the future. I shake your hand heartily in support of your magnificent effort in attaining a device immediately before the company that's made it is attained and dismembered.
5. Free drinks
Pebble CEO (soon to be former Pebble CEO) Eric Migicovsky suggests that if he sees someone in public wearing a Pebble watch, he'll buy them a drink. He suggests he'll "be the tall guy wearing a Pebble t-shirt" and "staring at your wrist." To attain this drink, Pebble wearers will need to stop Migicovsky "and say 'Hi.'"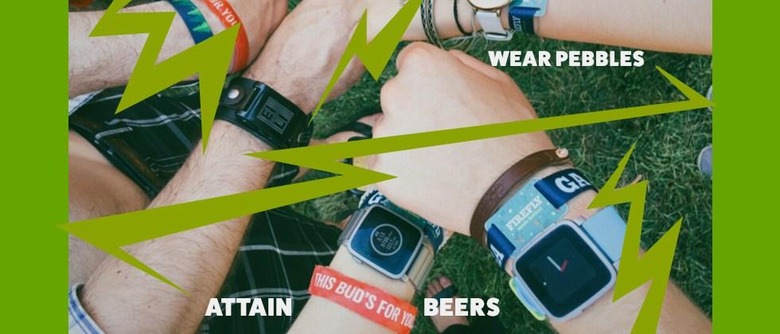 There's no guarantee that any Pebble user will ever see Migicovsky wearing a Pebble shirt ever again. At least, not in public. As such, SlashGear recommends Pebble users attempt to find Migicovsky within the next several weeks (with hashtag #PebbleBeerSearch) if they wish to attain drinks at any point in the near future. DISCLAIMER: Don't actually go searching for Migicovsky – SlashGear does not condone leaving one's own home for any reason whatsoever.