Fitbit Ionic: Adidas Edition adds exclusive training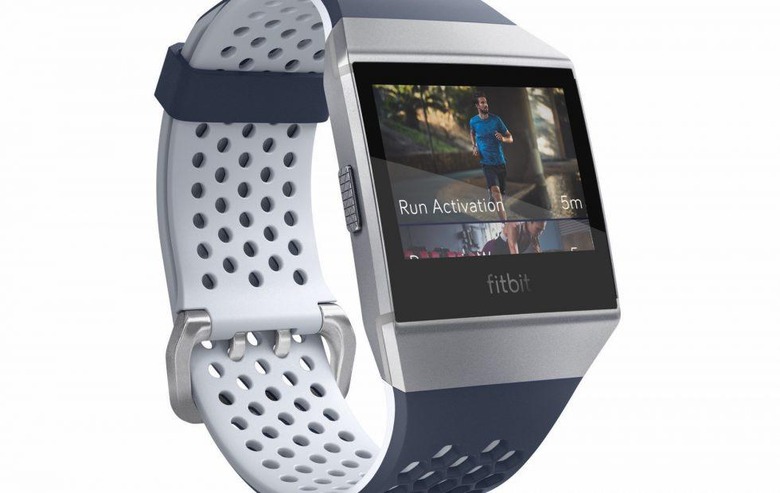 Fitbit's latest play for your wrist is the Fitbit Ionic: Adidas Edition, with an exclusive Adidas Train app that focus on cardio, strength, and flexibility training. Based on the Fitbit Ionic smartwatch, the Adidas version gets custom hardware and software, including a two-tone breathable sport band in Ink Blue and Ice Gray, on a Silver Gray aluminum case.
On the software side, the smartwatch packs a custom Adidas-designed clock face, which the company says was inspired by a race bib. It's offered in a choice of four colors. Of course, like the regular Ionic the wearable is water resistant to 50 meters.
Adidas Train consists of six specific workouts, created by Adidas' performance experts. There's a five minute Dynamic Warm Up, which promises to increase your core temperature to get ready for a workout, and a ten minute Power Pace workout that focuses on encouraging the body to be "more elastic, forceful, and efficient." A 15 minute Metabolic workout targets a speed increase and a boost to the metabolism.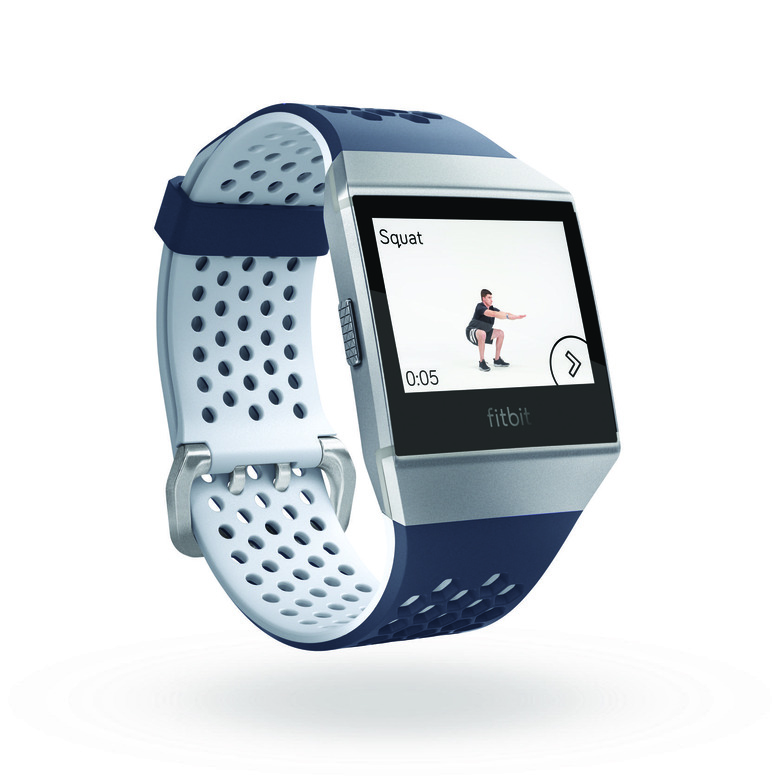 The five minute Run Activation focuses on hip, core, and shoulder stability, while the ten minute Strong Strides workout focuses on strength building throughout a run. Finally, there's a five minute Post Run Stretch session, for cooling-down after a session. Each has step-by-step coaching for its series of movements.
As for the Ionic itself, as well as being waterproof it has up to five days of battery life, and Fitbit's PurePulse continuous heart rate tracking. There's built-in GPS together with contactless payments with the company's Fitbit Pay system. Various sensors aim to cut out the setup time before you actually get started on your exercise: there's run detection, auto-pause, and auto-lap, along with automatic activity and sleep tracking.
The watch can estimate VO2 max for cardio fitness level, and there's music support for Pandora stations and Deezer playlists. If you're not happy with Adidas' clock faces, there are more to download – along with apps – from the Fitbit App Gallery.
Sales of the Fitbit Ionic: Adidas Edition kick off today, with preorders available for $329.95. It'll begin shipping from March 19. If you've already got Ionic accessories, like the sports and leather straps, they'll be compatible with the Adidas Edition too.