Fitbit Inspire and Inspire HR fitness trackers target wellness programs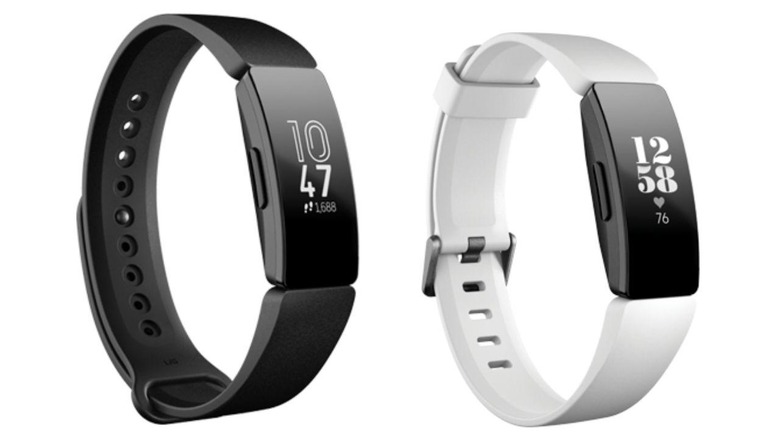 Fitbit has quietly launched a pair of fitness trackers called the Fitbit Inspire and Inspire HR. Both models are made available through Fitbit Health Solutions for corporate customers who want to provide them to their employees as part of a wellness program. Both models offer fitness tracking capabilities, including heart rate tracking, sleep monitoring, and a waterproof design.
Though both models are visually similar, the Fitbit Inspire model is swimproof and offers up to a five-day battery life, unlike the Inspire HR, which is notable for its heart rate tracking and sleep stage monitoring features. The regular Inspire model supports call, text, and calendar alerts from a smartphone, goal celebration, and movement reminders.
Other Inspire features include both activity and sleep tracking, calories burned tracking, a touchscreen, and an optional clip accessory. The Inspire HR builds upon the Inspire model, also offering more than 15 goal-based exercise modes, real-time pace tracking and distance monitoring based on a smartphone's GPS, and cardio fitness level info.
Though the Inspire supports sleep tracking, the Inspire HR can track sleep modes, including light, deep, and REM. Both sets of features are notable for a fitness tracker, exceeding some Fitbit models but not quite reaching the level of others.
Unlike the Alta HR, Charge 3, and other Fitbit models, the Inspire and Inspire HR aren't available to regular consumers. Instead, Fitbit if offering them to corporate customers who may be interested in offering them as part of wellness programs. These can include offices that want to help their workers monitor their activity levels, insurance companies offering incentives for reaching fitness goals, and similar programs.