Fitbit for Android updates with Bluetooth 4.0 support and wireless sync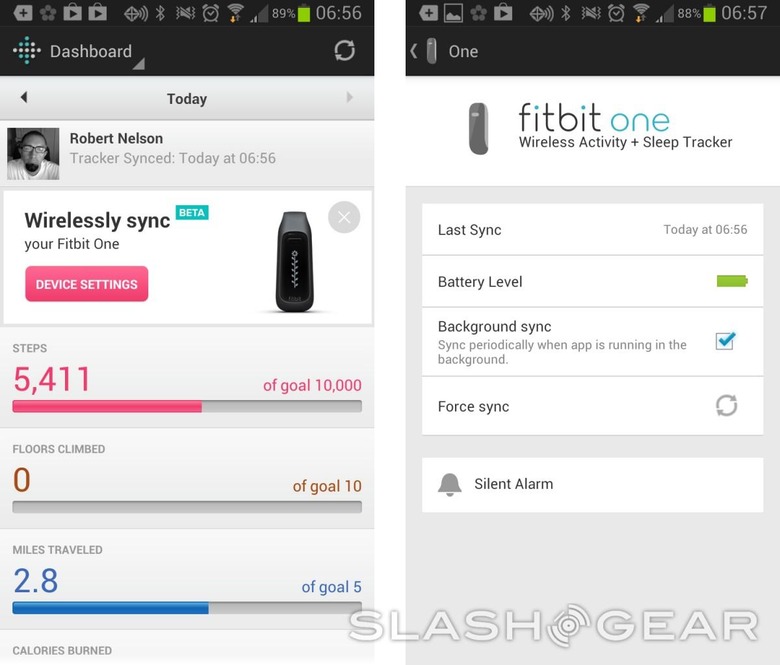 Fitbit, one of the more popular fitness tracking platforms, has updated its Android app with a couple of new features that users will definitely want to take advantage of. The new app now supports Bluetooth 4.0, for which wireless syncing capabilities are now possible. It's a feature that's still in beta mode, however, and only supports a handful of devices so far, specifically only the Samsung Galaxy S III and Galaxy Note II.
To get wireless syncing up and running, all you need to do is tick the "Background Sync" option in Settings. From there, you'll no longer need your computer to sync, which is something that many developers are moving towards as we slowly transition to being a post-PC world. The improved Bluetooth support is also said to cut down on battery life a bit, something that is certainly always welcome.
Aside from the wireless syncing, the update also comes with push notifications, as well as a new distance meter on the dashboard. You now also have the ability to create and edit silent alarms. It seems like the update is a good one for Fitbit users, but again, you'll have to have a Galaxy S III or Note II in order to update.
As for other Android device owners, we're not sure when Fitbit will begin to support more devices with this new update, but they say that further compatibility will be "available shortly." In the meantime, Start saying goodbye to the old ways of syncing, because soon you won't need your computer for it any longer.
[via Android Community]