Fitbit debuts Inspire wearable, but only for employee health plans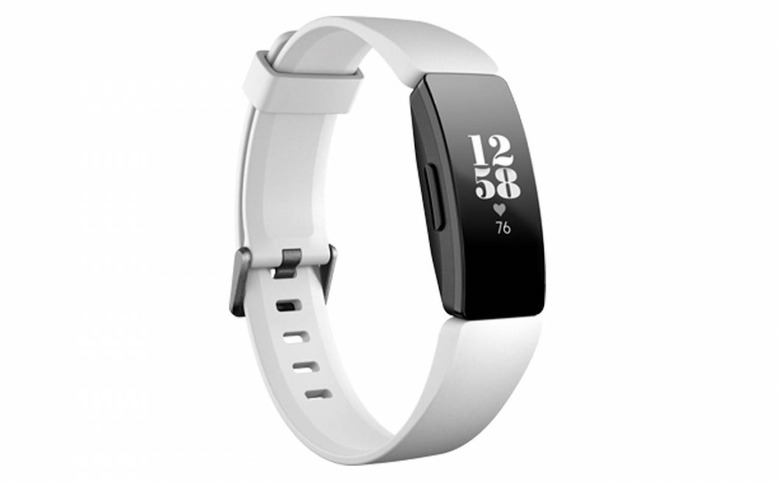 Fitbit, one of the most recognized names in fitness wearables, has a new model out, but rather than its specs or features, it's the way it's being made available that's the biggest difference. Called the Inspire, the wristband can't be purchased directly, but instead is issued to users through corporate health initiatives or insurance providers. It's part of Fitbit's plan to lean more heavily into large-scale business deals, rather than consumer-focused devices.
On the surface, the Inspire may not sound that exciting, especially when compared to more feature-focused devices like smartwatches. Available in simple black or white, the band is swim-proof and offers basic tracking like activity, sleep, and calories burned, plus smartphone alerts. The slightly more advanced Inspire HR also offers heart rate tracking and GPS.
The Inspire is said to be Fitbit's cheapest wearable yet, but there are no prices listed, as the idea is that it will be issued by employers and insurance providers. Instead of trying to compete with something like the Apple Watch, the Inspire is meant for users who might want to participate in their company's healthier living promotions or reduce their insurance premiums.
In an interview with CNBC, Fitbit CEO James Park explained that the company already has 6.8 million users via various wellness programs, and that the plan is to keep increasing that number. Following the company's return to profitability last year, the goal of expanding their corporate deals is likely a smart one, with consumers becoming more interested in full-fledged smartwatches with health features, and less with simpler fitness trackers.