Fitbit Charge 3 release date and big changes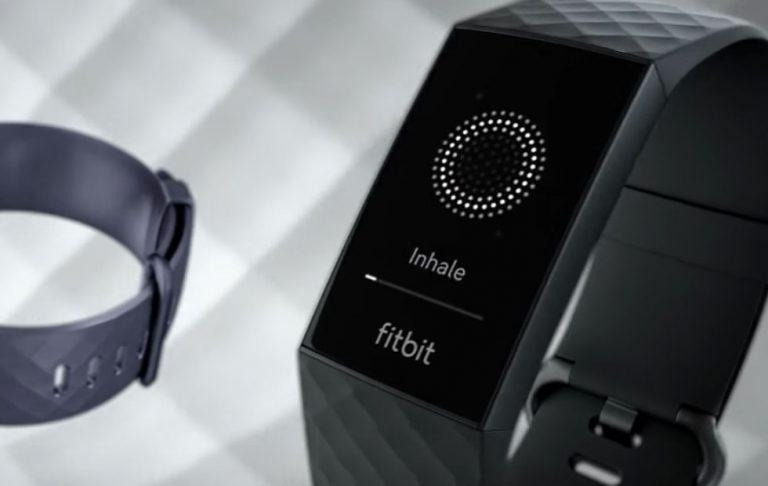 The Fitbit Chart 3 fitness tracker was revealed this week as the "smartest tracker yet" from biggest brand known exclusively for wearable devices. The Fitbit Charge 3 adds a relative SpO2 sensor in order to track sleep disturbances and it has a newly enlarged battery. Will this touchscreen smart wearable be able to continue Fitbit's legacy of competing with the biggest names in jack of all trades smart devices makers?
The Fitbit Charge 3 takes advantage of Fitbit's latest research into the wants and needs of the average wearable-buying consumer. Fitbit did a study asking adult consumers if they'd considered buying a wearable in the last year. Of those that did, 42% wanted a tracker while 36% wanted a smartwatch. The study went on to ask why consumers made this choice for trackers. Users said slimmer designs, easy-to-use features, price, and a streamlined experience were all factors in their decision.
Fitbit seems to have done more here than simply placing inside this wearable a set of new processors and displays. Here they've refined what it means for this device to define its name. Fitbit aimed to make the Charge series defined by lightweight materials, both premium and robust. In the Charge 3, that means an "aerospace grade aluminum case" as well as Corning Gorilla Glass 3 display glass.
"With Charge 3, we are building on the success of our best-selling Charge franchise and delivering our most innovative tracker, offering an extremely slim, comfortable and premium design, along with the advanced health and fitness features our users want," said James Park, co-founder and CEO of Fitbit. "Charge 3 gives existing users a compelling reason to upgrade, while also allowing us to reach new users who want a sleeker, more affordable wearable in a tracker form factor."
The Charge 3 has an OLED display that's "nearly 40 percent larger and brighter" than that of the display in the Charge 2. The display remains grayscale to provide as much detail as possible whilst retaining maximum battery life.
Fitbit Charge 3 is water resistant up to 50 meters and is able to automatically track swimming sessions. This device can be worn whilst swimming (obviously), and in the shower. Because you should never have to take your wearable device off, ever, no matter what. Ever, never ever, forever.
Like the Fitbit Versa and Fitbit Iconic smartwatches, this Fitbit Charge 3 Special Edition works with Fitbit Pay. Connecting Fitbit Pay to a user's credit card or debit card allows wireless payments without a smartphone. Just like you'd be able to pay for things with your credit card without any sort of other device, etc, you can pay with your Fitbit anywhere there's a wireless payment console.
Fitbit Charge 3 will cost a cool $149.95 USD in black with a graphite aluminum case or blue gray with a rose gold aluminum case. The Fitbit Charge 3 Special Edition will cost $169.95 USD and will be available in the near future. The non-special edition versions will be available starting on August 21st, 2018. Pre-orders begin on the 20th (today) and these smart wearables will be in physical stores starting October of 2018 in North and South America and EMEA.