Fitbit Blaze is now available for purchase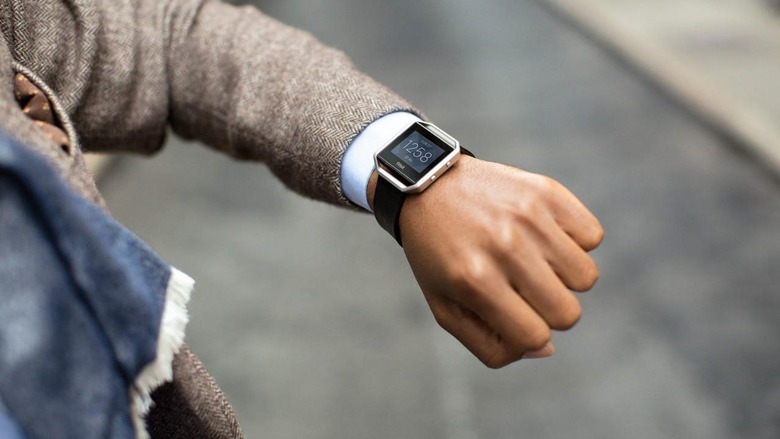 They say looks can be deceiving and that might apply very well with the Fitbit Blaze. What looks pretty much like a smartwatch actually isn't. Unequivocally a fitness tracker, the Blaze just happens to come with a few more bells and whistles than normal and a display to make those worth your while. Despite meeting with a bit of skepticism, even falling stocks prices, when it was unveiled at CES, Fitbit forged ahead and has finally put the Blaze on shelves, available for purchase online as well as in partner retailers' stores.
It's easy to mistake the Fitbit Blaze for a smartwatch. After all, it has the same large, colorful display as most smartwatches, though square more than round. However, that touchscreen display is actually less featured than those smart wearables. That isn't a flaw but a design decision, partly to help increase battery life but also to technically limit the non-fitness things you can do on the device.
The Blaze does connect with smartphones, of course, both iOS and Android. But that connection is mostly for the fitness data its variety of sensors produce. Notifications are relayed but limited to things like calls, messages, and appointments. No room for distracting social media stuff. It can control music playback, but that's about it. All in all, those work together to deliver an advertised battery life of up to 5 days, putting smartwatches to shame.
The Fitbit Blaze does blaze when it comes to its core functionality. Measuring heart rate, tracking different kinds of activities, tracking even sleep, and providing health summaries, are all were the smart fitness tracker shine. There are also some features that take advantage of the larger screen, like FitStar workouts being displayed right on the screen, giving you cues.
Fitbit is selling the Blaze for $199.95, which is rather hefty for a non-smartwatch. But it doesn't end there. Fitbit wants users to feel comfortable wearing the Blaze in public, despite the size, so it is also selling bands and frames separately to let you style them as you please. The classic band costs $29.95 but there's also a "Luxe Collection" that combines a Leather Band and a frame for $99.95.