Fisker Karma ignites into flames while owner runs errands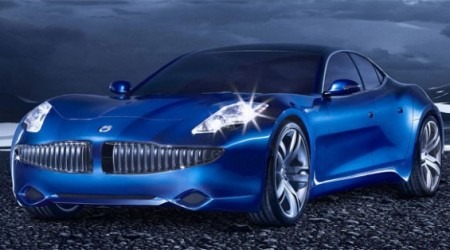 Here's some more bad news for the Fisker Karma crowd: an owner of the hybrid car returned from a grocery run to find his Karma engulfed in flames, Jalopnik reports. This isn't the first time we've heard of Fisker Karmas erupting into flames seemingly out of the blue, as earlier in May one actually caught a house on fire. Luckily, no one was hurt in this blaze, but needless to say, the expensive car isn't in too good of shape after the incident.
The circumstances surrounding the fire, which occurred in Woodside, Califonia, are still unknown. According to the Fire Department, the owner returned to his car to see it billowing smoke and called the manufacturer before dialing 911. Alas, the Woodside Fire Department couldn't save the car, as a decent portion of the front of the vehicle was destroyed by the time firefighters were able to put the fire out.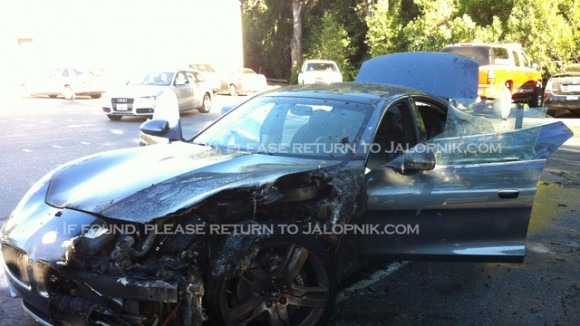 Last year, Fisker recalled over 200 cars for a poorly-placed hose clamp that could potentially allow coolant to leak onto the battery and cause a fire. With more cars being added to that recall list in June of this year, it's possible that this particular Karma was one of the vehicles that was recalled, but it's unknown at the moment if that actually is the case. One Jalopnik reader was able to record a brief video of Woodside firefighters putting out the burning car, which you can see below.
Fisker has since made a statement to Jalopnik, saying that it takes safety seriously and that it still has confidence in the Karma. Fisker will be using its own "independent fire investigation representative" to get to the bottom of this fire, and will release another statement once the cause is known. Hopefully this doesn't become a common thing for the Karma, because the car is actually a really sleek vehicle (when it isn't bursting into flames). Stay tuned, and if you own a Karma, you might want to get in touch with Fisker to make sure that your car isn't one of the vehicles that has been recalled.