Fisker Karma fate goes from worse to worst with bankruptcy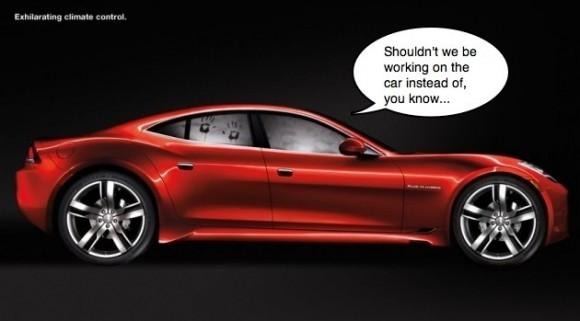 Fisker, the company behind the Karma hybrid sports car, filed for Chapter 11 bankruptcy this weekend. The company hasn't had very good luck these past few years. The company originally set out to make green cars sexy, but it has been floundering for the better part of two years due to car fires, faulty batteries, design flaws, missed milestones set by the US government, a terrible Consumer Reports Review, and Hurricane Sandy. See, no luck.
In 2009, the US Department of Energy (DOE) had agreed to loan Fisker $529 million for the Karma as part of an Obama administration vehicle development program. The Karma started rolling out in Jul. 2011, but by Feb. 2012 the DOE froze funding at $193 million due to missed milestones and timescales. Fisker also secured almost $1 billion in private equity funding, but that wasn't enough to save the Karma (or move forward with a new model.)
A Sept. 2012 Consumer Reports review panned the Karma. It cited tight confines, poor sight lines, user-unfriendly touchscreen and dashboard controls, and glitches related to gauges, power windows, warning lights, and the radio. The review did credit the vehicle for its solid ride, handling and braking, but these fundamental positives weren't enough to outweigh the negatives in just about every other aspect.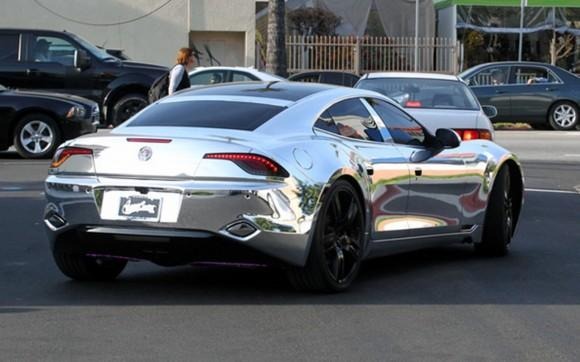 Fisker filed for the bankruptcy after it agreed to sell itself to Hybrid Technology, LLC. The investment company says it is not going to scrap the operation but reposition it and start anew.
"As we continue to examine Fisker's opportunities, we will be making decisions about the structure and footprint of the new business," a Hybrid Technologies spokesperson told Reuters.
SOURCE: Reuters
Image: Autoblog