Fisker Atlantic EV officially revealed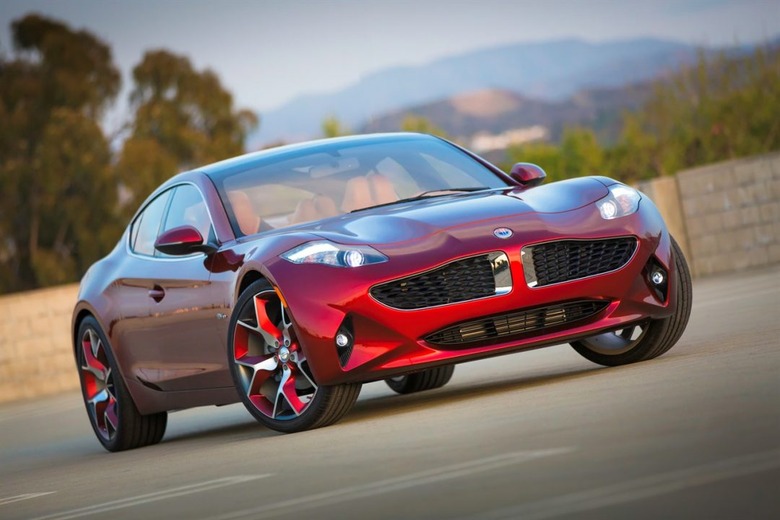 Fisker has taken the wraps off of its second hybrid electric car, the Fisker Atlantic, promising a more affordable option for Earth-friendly driving but with the same swoopy style of its Karma sibling. Unveiled at a New York Auto Show preview, in design concept form, the Atlantic is a four-door relying on a BMW-sourced, specially tuned four cylinder gas engine to top up the li-ion batteries driving the electric motors for the wheels.
That "Atlantic EVer powertrain" as Fisker has dubbed the system is tuned for economy and high torque, and should help the Atlantic achieve "highly competitive performance for a car in its class." As standard it will be rear-wheel drive, but an all-wheel drive version is an option too. Plug-in recharging is also supported.
Fisker Atlantic design overview:
[vms 81ecb5a199d51ac9fc3c]
As for the design, Fisker describes the glass-sectioned roof as a "ridged 'spider' structure" and claims that, despite the mixture of materials, it surpasses all current and future rollover safety and crash-test requirements worldwide. Rear headroom is also said to benefit from the design, while the relatively long wheelbase keeps rear-seat legroom spacious and the trunk capacious. The rear door handles are blended into the C-Pillars, a style tweak we've seen before that helps a four-door look like a coupe at first glance.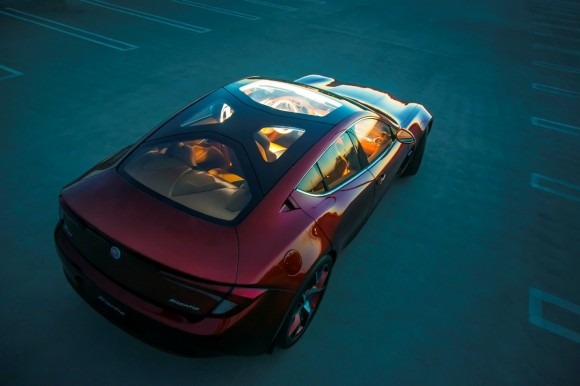 Overall dimensions are supposedly similar to an Audi A5, and Fisker says it expects the Atlantic will "win the brand many new customers who may not have considered an EVer powered vehicle like this before." Part of that is down to price; the Karma – the launch of which has been punctuated by faults in the battery packs and more – comes in at in excess of $100,000.
The Fisker Atlantic still doesn't have a specific release date – all Fisker will say is that it's on its way to showrooms in the "near future" – but the company is accepting $5,000 pre-order down payments (fully refundable) for those that want to join the queue now.