Fiskar "88" HDD Headphone Amplifier Designed For Sharp Audio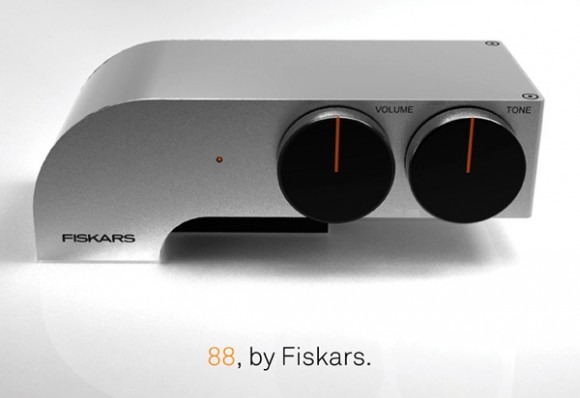 Fiskar, the brand best known for shears and garden tools is stepping into the audio equipment market? Most likely not, but that doesn't stop creative experimental designs using the Fiskar aesthetic. Designer Edouard Urcadez created a fittingly sharp looking concept of an HDD headphone amplifier called the 88.
The 88 amplifier has a sleek stainless steel body with black and orange accents that tastefully transfer a Fiskar vibe in a minimalist form. The 88 design features 2TB of HDD space along with a USB 3.0 port. It is meant for headphones, but can also be used as a preamp with its four speaker outputs on the back side.
It's not clear if this was simply a fun exercise or something Fiskar may actually be contemplating as a way to diversify its portfolio. However, jumping into audio products for the company is a bit of a stretch. And although we all love our garden shears, I'm not sure if I really need my stereo system to match.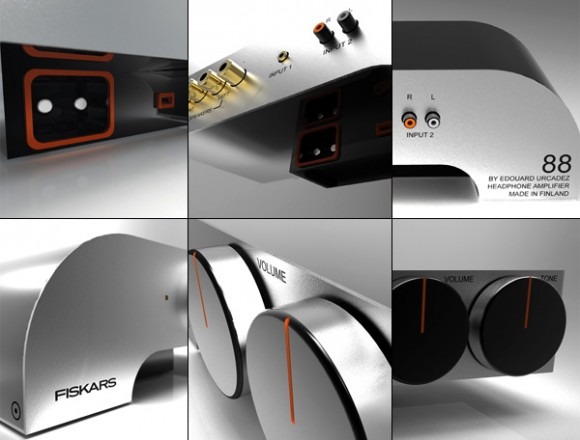 [via Yanko Design]