First Xbox One TV and entertainment apps announced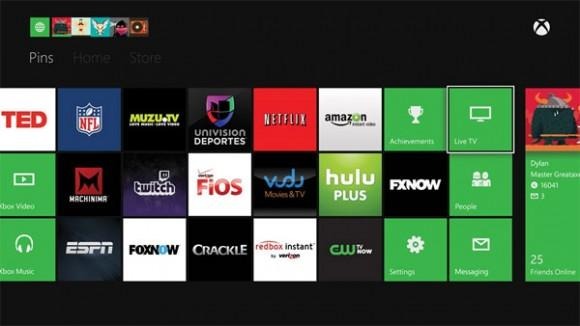 Microsoft has officially announced very first wave of TV and entertainment apps that will be coming to the Xbox One game console when it launches this month. Microsoft says that it's been working with leading entertainment brands and TV providers for years to offer live and on-demand entertainment for Xbox users. The Xbox One console will bring live TV to every market where it sold.
In addition, Microsoft is also bringing voice and gesture controlled TV and entertainment applications specifically designed for use in the living room to the game console. These apps were built from the ground up specifically for the Xbox One and are designed to harness the power of the next generation console. The apps will feature media achievements and exclusive Snap experiences.
The Snap experience allows developers to do two things at once on the same Xbox screen. Adding media achievements means that users will be able to achieve badges and rewards for consuming media in addition to awards for gaming. The first wave of entertainment applications in the US includes 19 different offerings.
In the US the apps include Amazon Instant Video, HBO Go (coming soon), Hulu Plus, Netflix, and several others. In the UK, the first wave of apps includes Crackle, Lovefilm, Netlix and others. To see what titles are available in the other launch countries, you can see the full list at the source link below. Microsoft says this first wave of applications will be landing on the Xbox One over the next few months. That means they may not all be available on launch day. Some of the launch apps for the PlayStation 4 were also announced this week.
SOURCE: Xbox