First US Solar Roadway To Be Installed On Historic Route 66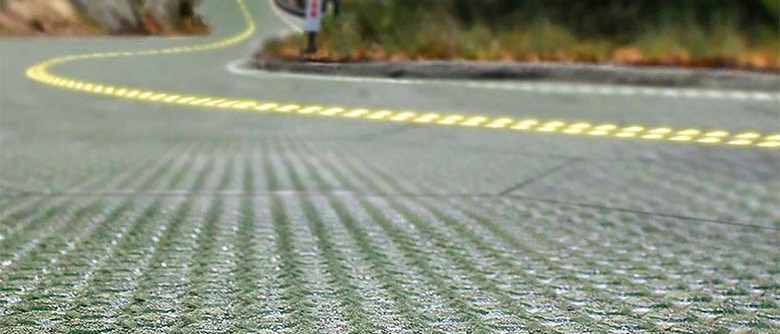 Solar roads are a very interesting idea that could one day see the roads around our nation generate power for use by streetlights, signals, or even nearby homes. The first section of solar roadway in the US is coming to a section of historic Route 66 in Missouri. The installation is part of the Missouri Road to Tomorrow initiative.
Tom Blair, Missouri Department of Transportation (MoDOT) engineer who heads Road to Tomorrow said, "It gets Missouri and MoDOT prepared for 21st century innovations. We expect them to be in place, I'm hoping, by the end of this year, maybe before snow flies. If [Solar Roadway's] version of the future is realistic, if we can make that happen, then roadways can begin paying for themselves."
The company that makes the solar tech Missouri will use is called Solar Roadways and is based in Idaho. The road surface is made with solar panels covered in tempered glass. Inside each of the modules are little microprocessors that are able to communicate with other panels. In this installation, the power generated is used to power LED lights in the surface of the road itself. Those LEDs make the street lines, signs, and there are heating elements inside that prevent ice and snow accumulation
We saw how these panels could be used to show drivers warning messages back in 2010. The modular panels are easier to replace if one breaks to prevent traffic from being slowed for too long. Solar Roadways sees use for its panels in other places such as playgrounds, basketball courts, and airport runways. The heating elements could make this sort of road ideal for snow locations to reduce danger and the amount of plowing needed to make roads safe.
SOURCE: Inhabitat