First SpaceX Falcon Heavy government rocket launch coming in early 2019 says Air Force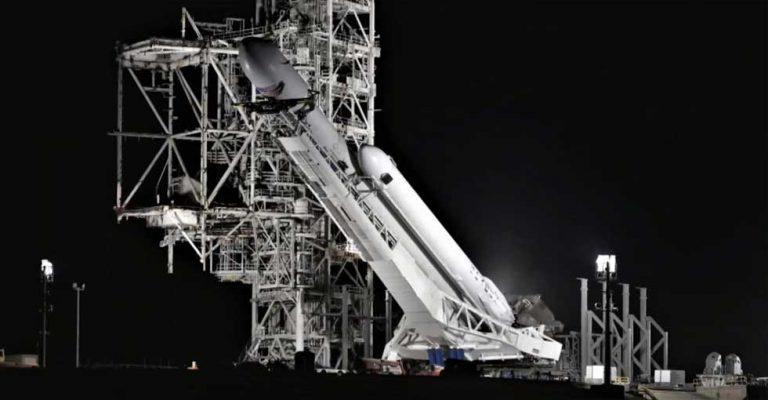 The United States Air Force and SpaceX are now targeting early 2019 for the first government launch of the Falcon Heavy rocket. Falcon Heavy is designed to boost much heavier payloads into orbit and support manned space flight with capsules rather than cargo. The early 2019 launch window is a delay from the previously planned November 30 launch.
The USAF said that the initial launch capability was being reassessed, which is code for rescheduled. An exact launch date has yet to be determined. Possible reasons for the delay include some sort of issue delivering the satellites Falcon Heavy was to put in orbit or an inability for SpaceX to have the Falcon Heavy rocket ready in time.
The exact reason is unknown, and SpaceX has already stated that Falcon Heavy was ready to launch in a 60-day window that opened June 12. If SpaceX is ready, the delay would have to fall on the USAF and its suppliers being unable to deliver the payload meant to sit atop the rocket. Some speculation suggests that SpaceX might have miscalculated how long it took to move a Falcon Heavy rocket using older Falcon 9 Block 2 and 3 boosters to the newer Block 5 boosters.
Another possibility for the delay is that the launch contract with the USAF required SpaceX to use a rocket with all Block 5 boosters. This move would certainly delay the launch. With SpaceX also facing deadlines for Crew Dragon launches, estimates peg build time for the rockets at 6-8 months if all block 5 boosters were required.
Some rumors claim the USAF STP-2 launch that was delayed to early 2019 to be realistically closer to March 2019. SpaceX announced last month that it would be sending a Japanese billionaire to the moon along with eight artist guests. That trip will take about a week start to finish.
SOURCE: Teslarati