First primetime Nexus 4 ad shows off Google Now in action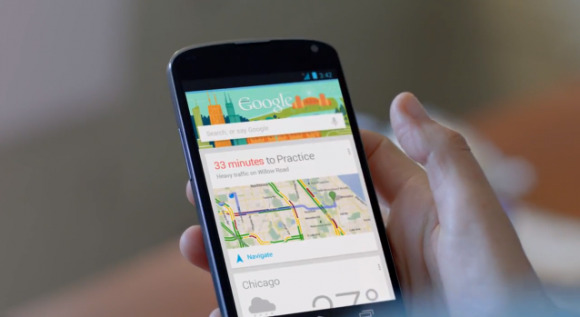 The Nexus 4 made its first primetime television appearance last night during the Grammy Awards. However, it actually wasn't at the awards ceremony, but rather as an advertisement during a commercial break. The ad is pretty basic, and it goes over some of the cool features of Google Now, like weather updates, directions, and even language translation.Google's focus on Google Now is a strong indicator that they're looking to take on Apple's Siri technology on the iPhone, and are wanting to win the affection of diehard Siri users. The ad itself doesn't go into a lot of detail on the Nexus 4 — actually, there's zero details given on the new handset, other than the fact that is has Google Now on board.
This makes for an interesting way to promote a smartphone. While many companies tout the specs and numerous features of a device, Google has been focusing on one single feature that takes the spotlight, and most recently it's been Google Now. In the one-minute ad, you can see Google Now Google Now doing a whole host of things, like checking the weather, finding a restaurant, and setting up a Google+ Hangout.
Google definitely wants its ads to communicate with its viewers in a personal way, and they show off some of the things you can do with their devices in an everyday situation. Gone are the days of flashy commercials with smartphones doing flip tricks while a dubstep track plays in the background. At least we wish those days were gone.