First pictures of Qualcomm Snapdragon netbook appear to be a tablet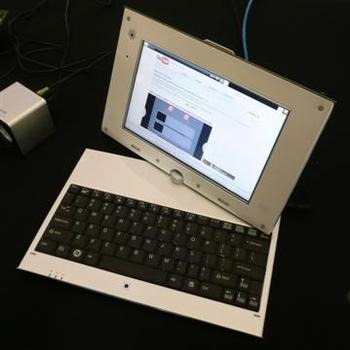 It appears that the first pictures of a netbook based on Qualcomm's Snapdragon chipset have surfaced and they look great with the exception to the small screen.  While this still appears to be a concept, it certainly looks as if they are headed in the right direction.
These features outweigh the current Snapdragon platform, which currently offers less display resolution and clocks in at 1GHz. They took out the touchpad, but this device includes a touchscreen that swivels like a convertible tablet.  Qualcomm claims that Snapdragon devices such as this should give between four and six hours of battery life on a single charge.