First Pacific Rim Uprising trailer debuts at NYCC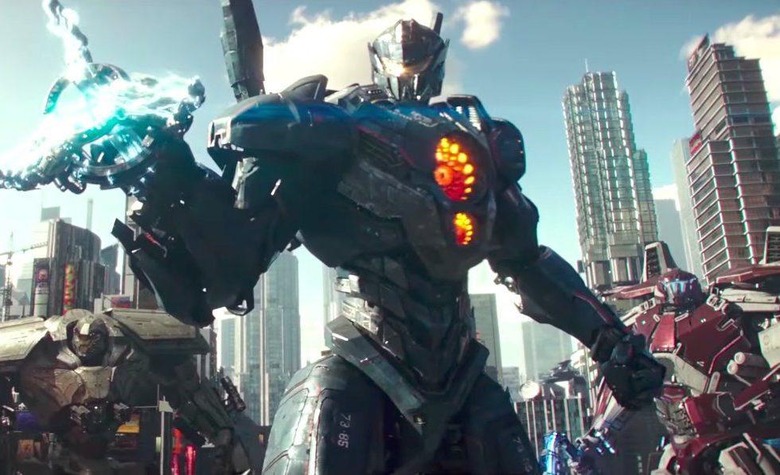 This year's New York Comic Con is underway this week, and a panel on Friday saw the reveal of the first trailer for Pacific Rim Uprising. Staring The Force Awakens' John Boyega this time around, the movie is the sequel to director Guillermo del Toro's 2013 hit Pacific Rim, which had giant robots fighting giant monsters across the big screen.
Along with plenty of action featuring Uprising's new mechs, known as Jaegers, the trailer does a great job setting up the new film's scenario, which takes place 10 years after the original, and features a new generation of pilots taking up the fight against more menacing monsters. Leading them is Boyega's Jake Pentecost, a criminal turned resistance fighter who's also the son of the first movie's Stacker Pentecost, played by Idris Elba.
Steven DeKnight of the TV series Spartacus is taking over for del Toro as director, but so far it doesn't seem like the change will detract on Pacific Rim's fun and excitement for the sequel. Also starring are Scott Eastwood, Burn Gorman, and Cailee Spaeny, with Charlie Day making a return.
Of course, Uprising also hasn't backed off on creating some truly outrageous new Jaegers and weaponry, including plasma swords, wrist-mounted chainsaws, and even an electrified whip. The movie is scheduled to hit theaters on March 23rd, 2018, so we're likely to see more in at least one more big trailer before then.