First official U.S. CTO Aneesh Chopra steps down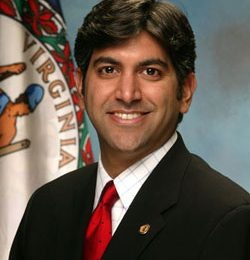 The first official Chief Technology Officer of the United States, Aneesh Chopra, has resigned from his post to pursue other political ambitions. Chopra was appointed the position back in May of 2009 shortly after President Obama took office and wanted to integrate modern technology to improve government operations.
Chopra's appointment was part of Obama's "Strategy for American Innovation" initiative, in which he hoped to examine ways that technology would spur innovations to help the government be more efficient in job creation, reducing health care costs, and protecting the homeland.
During Chopra's nearly three years as the nation's CTO, he helped design the President's National Wireless Initiative, developed a nationwide public safety broadband network, and established a set of Internet Policy Principles, among a "dizzying array of accomplishments."
Although the White House did not specify a reason for Chopra's departure, the Washington Post reports that he is leaving to pursue a new political career and possibly run for Lieutenant Governor of Virginia.
[via White House]