First Oculus Rift delivered in-person by founder Palmer Luckey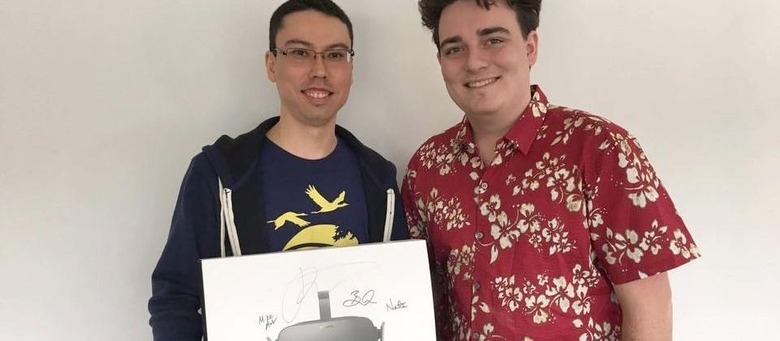 A few days ago it was revealed that the very first consumer edition Oculus Rift VR headsets had begun shipping to early buyers. Well, the first has arrived, and lucky buyer Ross Martin was treated to the surprise of a lifetime: his Rift was hand-delivered by none other than Oculus founder Palmer Luckey. As the very first person to place a pre-order in January, Martin lives in Anchorage, Alaska, meaning Luckey made quite a trip for the Saturday delivery — two full days before other customers are scheduled to get their Rifts.
Speaking to Polygon, Martin said he received a simple email the day before, asking him to call and confirm some details for the delivery. He then found out they wanted to bring it to him in person, noting how he felt "like Charlie and the Chocolate Factory. It was amazing. Me? They chose me? I couldn't sleep that night."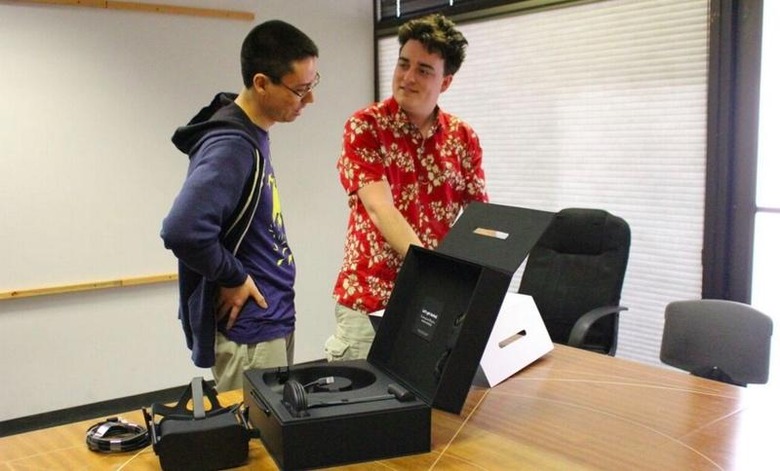 Luckey was there to present the retail Rift unit, signed by himself and all the other Oculus founders. He even live-streamed the event to Facebook, where you can watch the video, appearing in his standard uniform of flip-flops and a Hawaiian shirt.

"I've been working on this thing for so long, and you're the first person to actually get one," Luckey commented in the video. He later told Polygon:
"This didn't come together until the last second, I've had a bunch of things that I've wanted to do over the years, and I was pretty adamant. I said hey guys, I've been working on this since 2009, we've been working on Oculus since 2012, I'll be damned if some random delivery guy is going to get the satisfaction of delivering the first Rift. That's mine."
As for Martin, he had no idea he was Rift customer number one, only knowing that his order made the March delivery timeframe. Unfortunately Luckey brought it to him at his work, so he wasn't able to connect it to his PC and start playing with it right away. While the first batch of Rift orders have already shipped out or are on their way, all units are accounted for up until June, meaning any orders placed now won't start shipping until July.