First Nissan Juke-R is on its way to a customer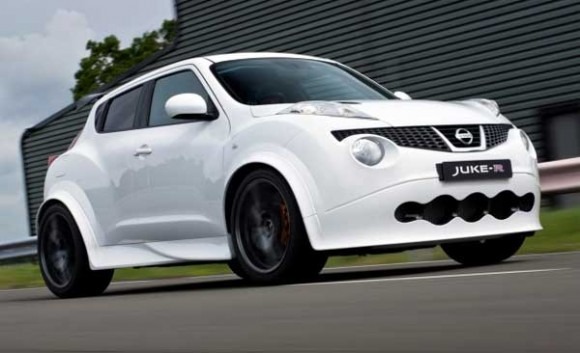 I have to admit that each time I see a normal Nissan Juke cruising around, I think it's the ugliest vehicle I've ever seen. The first time I saw the Juke-R, I formed a completely different opinion of the car though. This special custom-made version of the little Juke actually looks kind of cool.
It combines slightly modified looks of the Juke-R with the fact that it has the twin turbo 3.8-liter V6 and all-wheel drive train from a 2013 GT-R, and I'm really interested. The first time we saw this customized Juke it was nothing but a publicity stunt on Nissan's part. Then we found out Nissan would actually build these for anyone wealthy enough to afford the over $600,000 asking price.
Nissan has announced that the first production version of the Juke-R has been built and is on its way to its owner. The vehicle has 545 HP and is packed with racing seats, racing seatbelts, and a roll cage. This car was made for track driving and I would love to hoon one around a road course.
You might think that at $600,000 this would be the only version being constructed. However, Nissan says that a second production version is currently being built for another customer. If I were rich enough, I'd certainly have one of these in my garage, this may be the ultimate modern sleeper.
[via Car & Driver]