First New Super Mario Bros 2 DLC detailed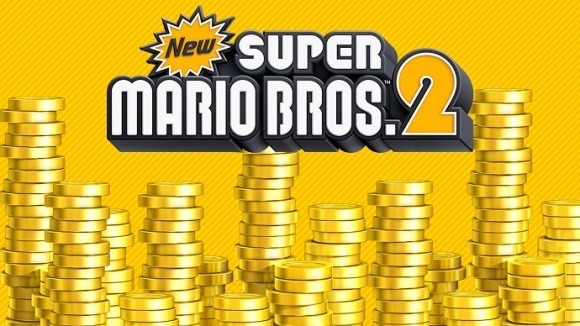 Nintendo is preparing the enter the realm of DLC, and one of the first games that will be getting additional content is New Super Marios Bros. 2. Nintendo detailed the first three DLC packs for New Super Mario Bros. 2 during the latest Nintendo Direct webstream, and even though they seem to be priced very reasonably, you're not going to find much value if you aren't a fan of the game's Coin Rush mode.
That's because all three of these DLC packs add levels for Coin Rush mode, so if you purchase them, you'll have a lot of coin collecting in your future. The first had been dubbed "Gold Mario Go! Go! Pack" and will add three new Coin Rush levels. This is the easiest of the three DLC packs, which all apparently vary in difficulty. It also has a total of 30,000 coins for you to collect, so even though this is easy, you'll have a lot of work ahead of if you want to collect every single one of those coins.
The second, "Challenge the Record A Pack," will post your top scores on Nintendo's website, so we're also seeing Nintendo experiment with the idea of leaderboards with this DLC offering. There are three time trial levels to conquer in this pack, though there isn't any word on the difficulty or number of coins. The third and final pack is called "Survival Panic Pack," and features three levels once again. As you may have already guessed, this is the most difficult of the three, so expect some frustration when it comes to completing the levels contained in it.
There isn't any word on western release dates yet, but all three DLC packs will be available in Japan on October 2. Each will cost 200 yen, which is right around $2.50, so Nintendo is keeping the price low with these DLC packs. Keep it tuned here to SlashGear for more information, as we'll update you once Nintendo starts talking release dates for the US and Europe!
[via Nintendo]