First man on the Moon Neil Armstrong dies at 82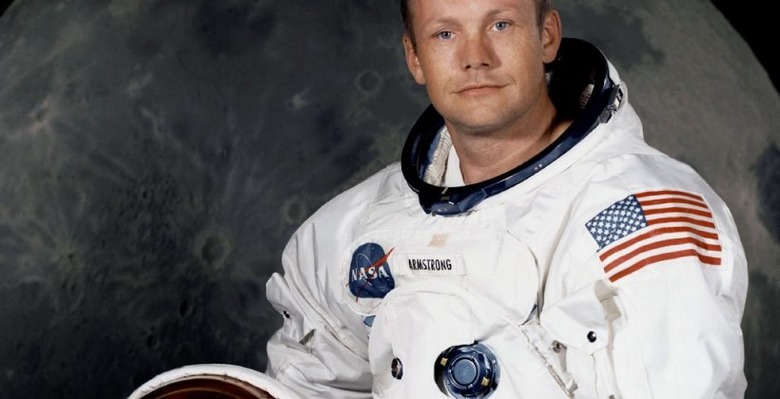 Astronaut and first man to walk on the moon, Neil Armstrong, has died at the age of 82 his family has confirmed, after complications from heart surgery. The NASA explorer, who made history on July 21 1969 when he became the first human to step foot on the lunar surface as part of the Apollo 11 mission, is perhaps best known for his well-quoted comment "That's one small step for [a] man, one giant leap for mankind" but went on to teach at the Department of Aerospace Engineering at the University of Cincinnati.
Armstrong had undergone heart surgery several weeks ago, and his family confirmed that his death was the result of complications from cardiovascular procedures.
"Besides being one of America's greatest explorers, Neil carried himself with a grace and humility that was an example to us all. When President Kennedy challenged the nation to send a human to the moon, Neil Armstrong accepted without reservation" NASA administrator Charles Bolden said today. "As we enter this next era of space exploration, we do so standing on the shoulders of Neil Armstrong. We mourn the passing of a friend, fellow astronaut and true American hero."
The Apollo 11 mission was the final space flight Armstrong made. The astronaut spent around 2.5hrs on the moon, joined after twenty minutes by Buzz Aldrin, and together they erected an American flag along with a plaque commemorating the event. The pair were also responsible for siting the Early Apollo Scientific Experiments Package, including a seismometer.
"While we mourn the loss of a very good man, we also celebrate his remarkable life and hope that it serves as an example to young people around the world to work hard to make their dreams come true, to be willing to explore and push the limits, and to selflessly serve a cause greater than themselves" Armstrong's family said in a statement today.
"For those who may ask what they can do to honor Neil, we have a simple request" they suggested. "Honor his example of service, accomplishment and modesty, and the next time you walk outside on a clear night and see the moon smiling down at you, think of Neil Armstrong and give him a wink." With the Curiosity mission to Mars still fresh in our memories, it's hard not to be affected by the loss of a pioneering explorer and a man who has come to represent a pivotal moment in space history.