First Lcos Based 1080p Projector to break below $3000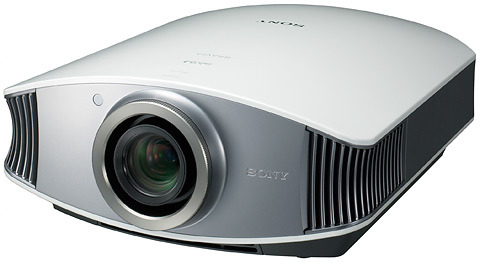 If you are looking for an alternative affordable 1080p sealed Optical without the dread Rainbow. Sony's LCoS variant of SXRD VW40 is your answer. It's official, the Sony Bravia SXRD VW40 will be the industrial first Lcos based 1080p full scale projector to break below $3,000 price point. It's finally up at Sony website with pre-order price of $2999 and availability of Jan 31,2008. Before you ask, it neither gets the breakthrough adjustable pixel alignment (convergence) nor the vertical stretch for Constant Image Height set-up like their VW60 or VW200. Specification wise, it sounds more like a rebadged VW50 aka pearl that has 15,000:1 Dynamic CR, 900 lumens, 200w UHP Lamp, 2 years warranty, 24.25lb and audible noise at 22db.
The much competitive street price should drop around $2700 by the it hit the street, that should place vw40 directly in the same price range with latest D7 LCD 1080p projectors from Panasonic AE2000 and Epson 1080UB home version. The SXRD panel is slowly replacing Sony's LCD line of 1080p projector, from entry to professional class. Will Sony maintain 720p entry line of LCD panels next year?
Sony Bravia SXRD VW40 [via sonystyle]