First Hyundai NEXO fuel cell SUV was delivered to a US buyer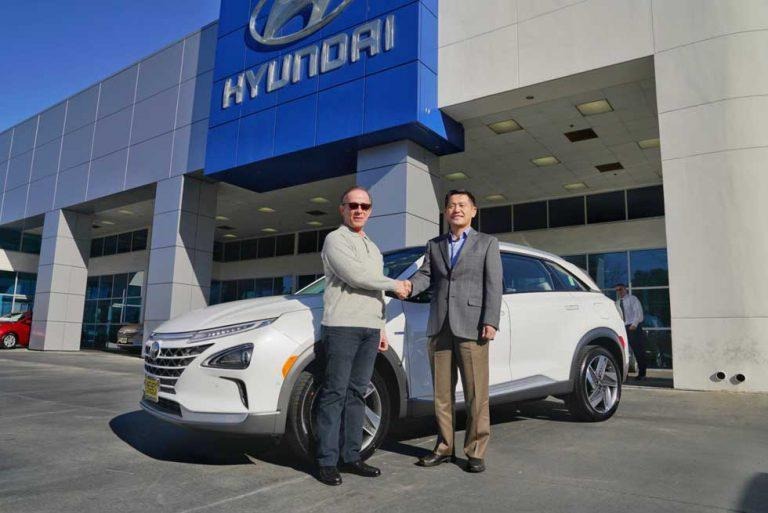 Back in October, we talked about some of the details of the 2019 Hyundai NEXO fuel-cell-powered SUV. One of the big features of the vehicle at the time was a driving range of 380 miles per tank of hydrogen. We also learned at that time that the SUV would be available at Keyes Hyundai in Van Nuys California and Tustin Hyundai.
Hyundai has now announced that the first 2019 NEXO has been delivered in the US. The delivery happened at Keyes Hyundai in Van Nuys, California; the buyer was a man called Todd Hochrad. Hochrad has been into green cars for a while having purchased his first hybrid over 15-years-ago and has owned EVs in the past.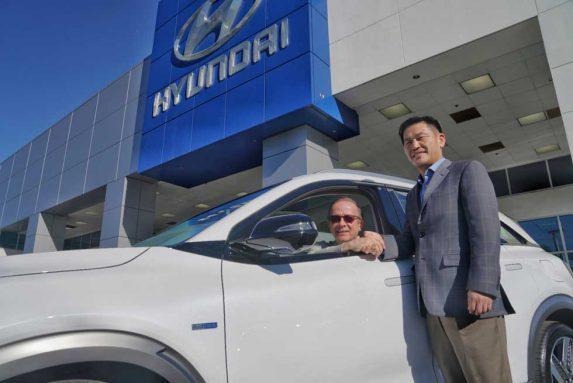 The NEXO SUV has about five times the driving range of the first EV the man owned. The NEXO is offered on two lease options and can be purchased outright. The NEXO Blue model leases for $399 and the NEXO Limited leases for $449 with the lease term for both at 36-months.
Buyers can purchase the SUV starting at $58,300. Leases and purchases include the first year of maintenance at no cost and customers are eligible for a tax credit in California of up to $5,000. Buyers also get hydrogen fueling cards with a combined max value of $13,000 to be used in the first three years of ownership.
In addition to being the longest range zero emissions SUV on the market, the ride is also packed with tech. It includes Forward Collision-Avoidance Assist, Lane Following Assist, Driver Attention Warning, High Beam Assist and Remote Smart Parking Assist that enables NEXO to either autonomously park or retrieve itself.