First gen Kindle Paperwhite gets software update with Goodreads integration and more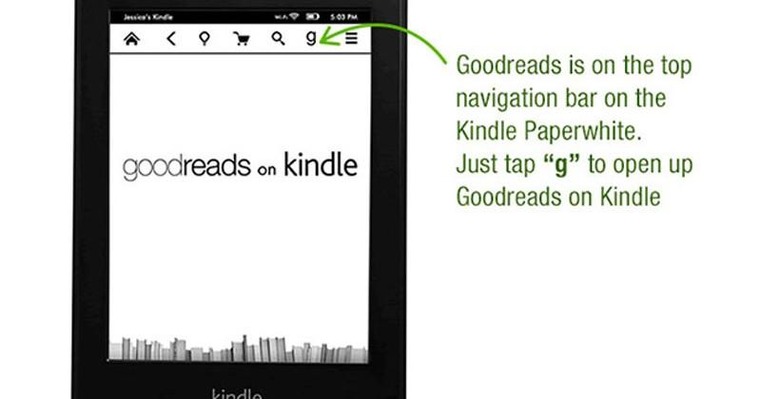 If you are the owner of a first generation Kindle Paperwhite digital reader; you may have been missing some of the features that owners of the second generation of that reader have been enjoying. Amazon has added in new features that will give the original Paperwhite some features that it has been missing. One of those features is Goodreads integration.
Goodreads integration comes thanks to a recent software update for the original Paperwhite. Once the new software is installed on the digital reader, the familiar "g" icon for Goodreads will show up on the menu bar.
Users that click that "g" icon will be able to get reading recommendations, put books into lists, share their digital bookshelf, and post excerpts from books. Goodreads integration isn't the only feature added in the update. FreeTime is added letting parents monitor the reading habits of kids.
The update also brings with it the ability to skim a book without losing their page thanks to Page Flip. It's now easier to organize bookmarks, and there are more options when you look up words. Those lookup options include the ability to see dictionary, Wikipedia, and X-Ray information. Words looked up are also added automatically to the Vocabulary Builder page. The update is rolling out to the first generation Paperwhite as an OTA update over the next few weeks. If you don't want to wait, you can download and apply the update manually. A third generation Paperwhite is expected this year.
SOURCE: Engadget