First Game of Thrones season 7 photos revealed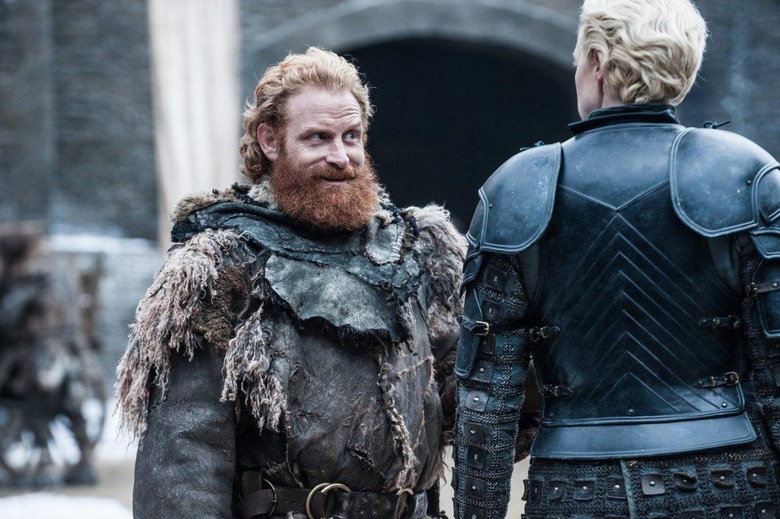 After a longer-than-usual wait, we're finally getting close to the return of Game of Thrones. HBO got the hype train rolling a few weeks back with the release of season 7's first teaser trailer, and today it's shared a new set of photos to keep excitement high. Obviously, if you're sensitive to spoilers, you'll probably want to turn back now.
Not that there's anything particularly spoilery about these images, but we do see characters like Daenerys and Tyrion is a couple of different locations. In one image, they appear to be in Dragonstone – Stannis Baratheon's old castle – while another could place them on the shores of King's Landing. It's all a guessing game at this point, because the series left the books behind some time ago.
There are 15 images in all, and they feature most of the main cast who's left alive at this point. Characters that feature in almost every episode, such as Jon Snow, Sansa, Cersei, and Arya appear in these images, but so do two characters who didn't get a lot of screen time last season: Lyanna Mormont and Sandor Clegane, otherwise known as The Hound.
It seems safe to assume that The Hound will enjoy a lot of screen time in season 7 since he's been a recurring character since the very start, but fans should be pleased to see the return of Lyanna Mormont, the feisty 11-year-old Lady of Bear Island, who captured a lot of hearts with her monologue in season 6. Hopefully she'll get more screen time as we continue to close in on the end of the series.
While we're on the topic of Mormonts, one character who's notably absent is Jorah Mormont, currently looking for a cure to his greyscale at the demand of Daenerys. Perhaps he won't feature quite as prominently in season 7? Only time will tell, but for now, have a look at all the images HBO shared today.
SOURCE: HBO