First Footage Of Rock Band Emerges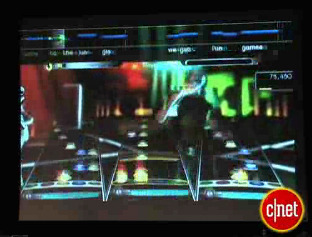 I finally saw my first sneak peek at what Rock Band is going to look like, and it gave me goosebumps.
The guys over a Crave scored a video that was shown at 'Under the Radar' which showed off some of the latest projects over at MTV. The footage showed four people actually playing the game. The screen had three different "fretboards" with the notes coming down for each of the guitars and the drums.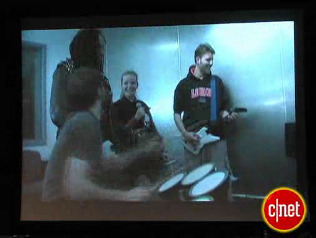 The lyrics and vocal contours run across the top of the screen. I'll admit that I was a bit concerned about how the layout was going to look with 4 different instruments depicted on one screen, but it looks like they've done it masterfully. I guess we can chalk up "Welcome to the Jungle" by Guns N' Roses to the set list for Rock Band. You'll have to cruise on over to Crave to see the footage.
MTV is getting the band back together [via crave]