First Final Fantasy 15 DLC episode detailed, multiplayer on the way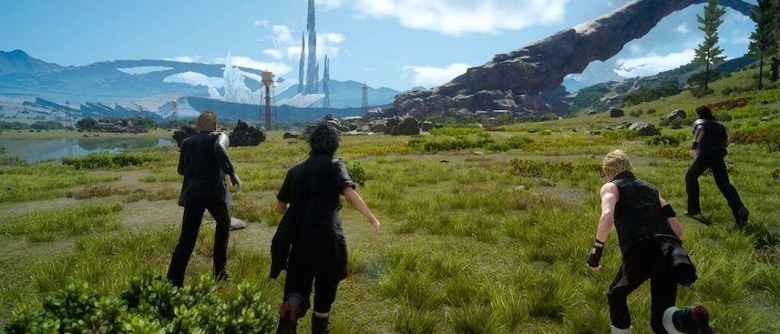 Now that Final Fantasy XV has been out for a few months, developer Square Enix is finally offering up some details on the game's first major DLC expansion. Titled "Episode Gladiolus," the add-on will be released on March 28th, and it will be included in the FF15 season pass, or purchased individually for $5. Separately, news also surfaced about the game's upcoming multiplayer mode, which is due to be introduced as part of another update down the road.
Details on Episode Gladiolus come from an update to the FF15 website. As you'd guess from the name, players will take the role of Gladio, one of the three main companions to hero Noctis in the main game. The DLC's story will focus on what happens to Gladio following his departure from the group, while new types of gameplay will also be introduced.
In the months to come, FF15's other DLC will include "Episode Ignis" and "Episode Prompto," which will focus on the other two characters in Noctis' group, along with an expansion titled "Comrades." All of these DLCs will be sold separately, giving players without the season pass the option to choose which expansions they want.
It turns out it's the Comrades DLC that will introduce the anticipated multiplayer feature. In an interview with Polygon, FF15 director Hajime Tabata offered a few hints at what players can expect. He explained that the multiplayer mode will tie-in at some point with FF15's main story, but players won't be controlling one of the four main characters. Instead, players will be creating their own avatars to experience things as.
"So rather than having you and your friends play as these four guys and experience their journey again together, it's more about the journey that you and your friends have together with each other in this world," Tabata added.
SOURCE Polygon