First ever Dell Inspiron gaming desktop breaks cover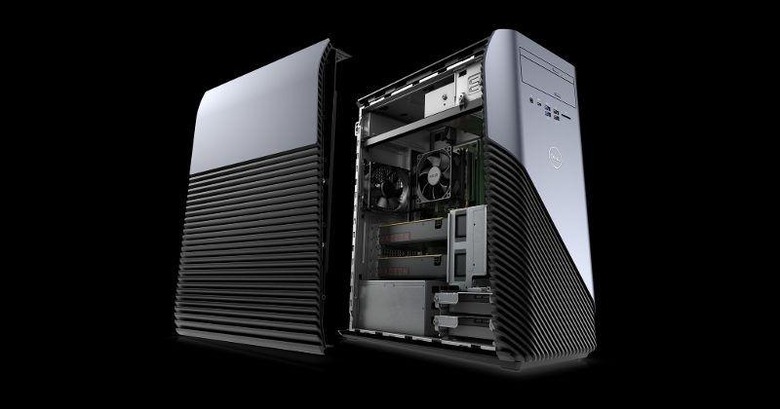 While the theme at Computex 2017 seems to be decreasing sizes of gaming computers, Dell is going in the opposite direction. A brand more associated with laptops, the Inspiron line is getting its first ever gaming desktop powered by Windows 10 and, surprisingly, AMD's Ryzen CPUs. Also breaking the mold is an Inspiron all-in-one which crams enough power inside to make it a stylish virtual reality home station.
Despite this week's hype, the gaming desktop market is never going away. In fact, it might be one of the remaining bastions of the PC market. This has perhaps inspired Dell to finally bring its own gaming desktop under the Inspiron name. Simply called the Inspiron Gaming Desktop, this towering behemoth has a simpler and more streamlined design compared to other gaming desktops, but still has enough touches to appeal to gamers, like a Polar Blue LED light.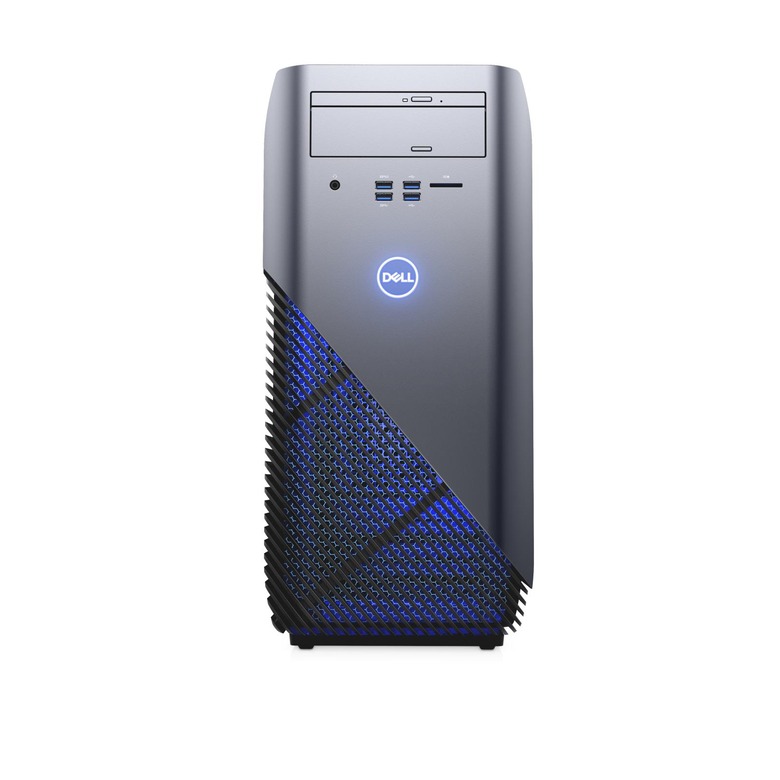 Of course, gamers are more interested in what's inside, where they will find one of AMD's latest Ryzen processors paired with an AMD Radeon RX580 or, amusingly enough, an NVIDIA GeForce GTX 1060. Supporting the processors is DDR4 RAM up to 32 GB in capacity. All of these are powered by an 850 watt PSU that still has enough left over for a second graphics card.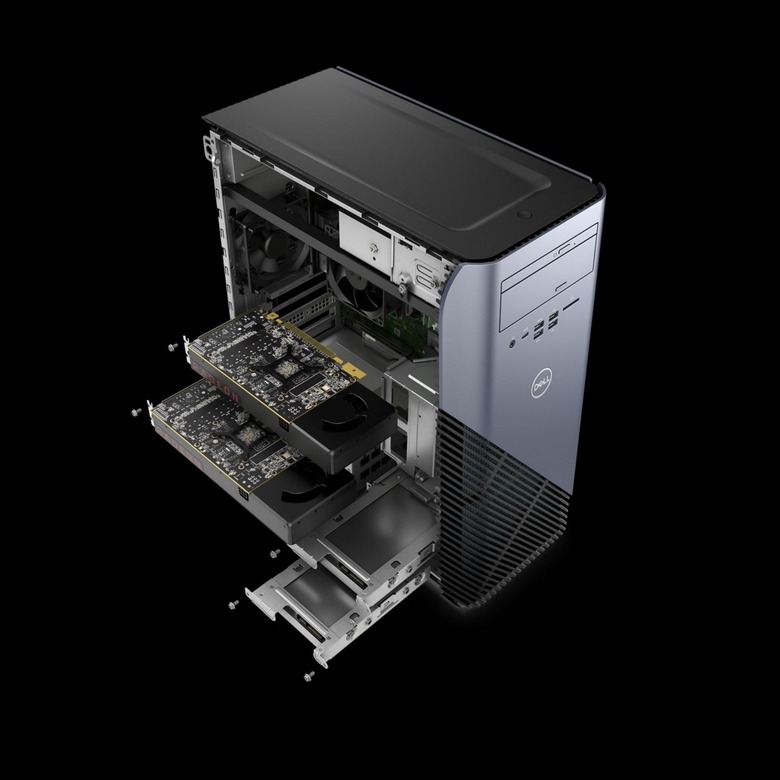 VR is also one of the hottest trends in gaming and computing, but most VR-ready PCs and laptops are hulking behemoths. Not so the Inspiron 27 7000 AIO, which has an unassuming aesthetic like any other AIO. Inside, however, is a monster of a PC, with AMD Ryzen processors and AMD Radeon RX500 series GPUs to deliver smooth VR experiences.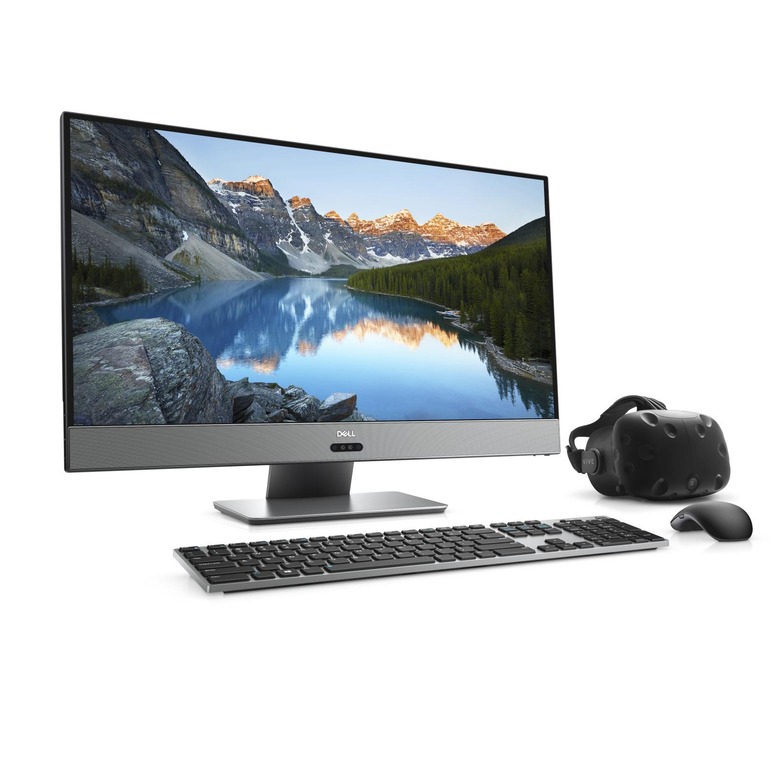 There is also a more conventional all-in-one Windows 10 PC in the Inspiron 24 5000. Still powered by AMD's latest Ryzen and Radeon processors, this AIO delivers the essentials in a sleek and beautiful package.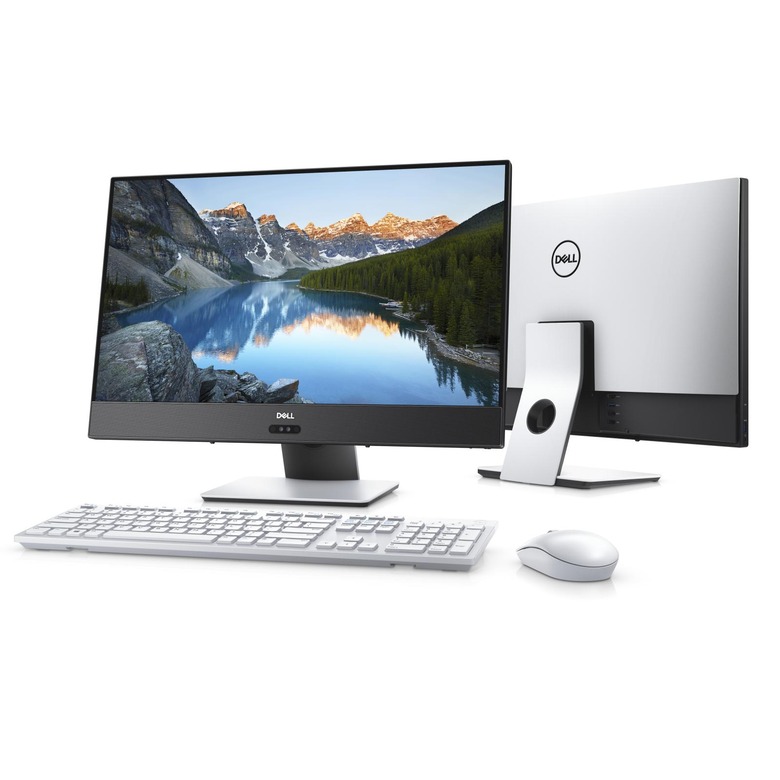 The Dell Inspiron Gaming Desktop will be available worldwide in a few weeks with a starting price tag of $599.99. The VR-ready Inspiron 27 7000 AIO will sell for $999.99 while the Inspiron 24 5000 gets a lower $699.99 starting point.
SOURCE: Microsoft https://blogs.windows.com/windowsexperience/2017/05/30/computex-2017-dell-debuts-new-inspiron-aios-vr-gaming-desktop-windows-10/#uMLUFgYuSkMuPMcb.97