First dedicated VR cinema in the world opens in Amsterdam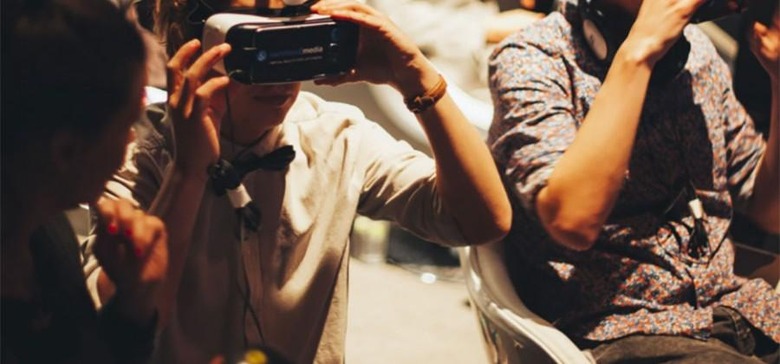 Virtual Reality headsets are out to change the way we watch videos, movies, and play games. Fans of the tech might be wondering when VR might take over the movie theaters and bring us more immersion in our favorite movies. It might be a while before VR takes off in some parts of the world, but in Amsterdam the world's first permanent VR cinema is set to open and it's simply called The Virtual Reality Cinema.
The cinema is the brainchild of &samhour media, the same company that has operated pop up VR cinemas in the past in cities in Germany, Switzerland, and the Netherlands. The entire cinema will be dedicated to 360-degree video experiences and has no big screen like a normal cinema. The rows of stadium seats are also absent, replaced with chairs that can swivel 360-degrees to allow people to take in the fill video experience.
The VR hardware used in the cinema will be Samsung Gear headsets and Samsung S6 phones. The hardware was chosen because it eliminates cords and wires giving unobstructed 360-degree motion. Every person watching a film in the theater will use Sennheiser headphones for audio. The theater will hold 50 people at a time and the movies will last about 30 minutes.
One of the big questions is exactly what sort of films the cinema will show. Presumably, we are talking about viewing professional quality films made for the medium. Pricing for tickets will be €12.50, which is about $13.69 here in the states. That is a lot of money for a ticket to a 30-minute movie; it's roughly twice the price of a typical matinee seat at a US theater for a Hollywood film. The company behind the VR theater plans to open similar locations in London, Paris, Berlin, and Madrid.
SOURCE: Gadgette