First 2020 Shelby GT500 Raises $1.1M at auction for diabetes research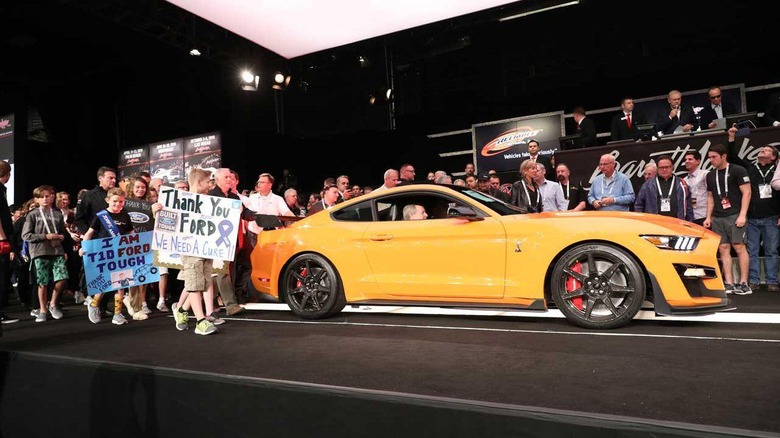 Not long ago Ford pulled the wraps off the incredible Shelby GT500 Mustang packing over 700hp, and fans were thrilled. As has been its way for several major car launches, Ford took the very first production 2020 GT500 and ran it across the auction block. The car had no reserve and was going to the highest bidder.
All the proceeds went directly to help find a cure for juvenile diabetes at the JDRF. The winning bidder shelled out $1.1 million for 2020 GT500 VIN 001. We usually have no idea who the winning bidder for these cars is, but in this case, we do.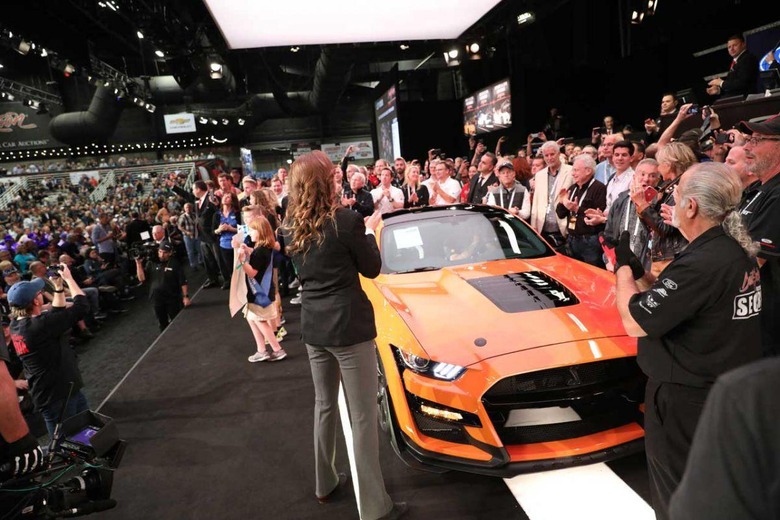 Craig Jackson, chairman, and CEO of Barrett-Jackson was the winning bidder. The car that was on hand a the auction was an orange ride with no stripes. Jackson will get to choose from all available colors and options for his GT500.
Anyone else wanting to get a GT500 will have to wait until this fall when it launches in the US and Canada. There is no word on pricing right now; Ford will announce pricing closer to launch.
Ford has said that the GT500 will be limited production, but exactly how limited we don't know. We are also counting on Ford dealers adding massive markups to the car as they have done with other special edition Mustangs like the Boss 302 and GT350 before.