Firefox to get more ads via upcoming 'Suggested Tiles'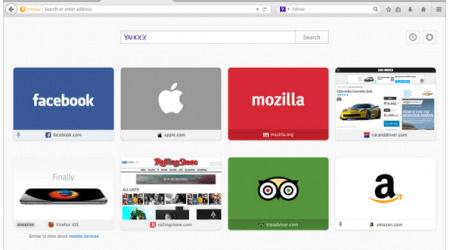 Firefox's previous introduction of in-tab advertisements didn't go over well with many users, but the outcry apparently wasn't high enough to reverse things. Today Mozilla announced "Suggested Tiles", which are advertisements that appear as tiles inside of a new tab. It differs a bit from the previous Directory Tiles (it is said to be a "complement" to them), and works by presenting content from advertisers that are personalized based on the user's own activity. It is promised the ads are fully "user controlled".
Suggested Tiles will be coming to Beta "soon" and will then go live for everyone later on this summer, rolling out first to US users. The initial rollout will show ads for Firefox's own products and causes that Mozilla supports.

Eventually ads from "content partners" will show up instead. Says Mozilla, the Suggested Tiles one will see will be based on their own activity to try to make the relevant — meaning if you search for something frequently, expect to see tiles related to it.
Mozilla says that privacy is a key concern, and that as such it will not be sharing or storing personal data from the user, nor will it use cookies. Furthermore, and perhaps being the biggest tidbit for many users, the Suggested Tiles can be opted out of with two clicks (meaning, of course, that you won't see them after that).
SOURCE: Mozilla