Firefox plays around with mini video, screenshot sharing features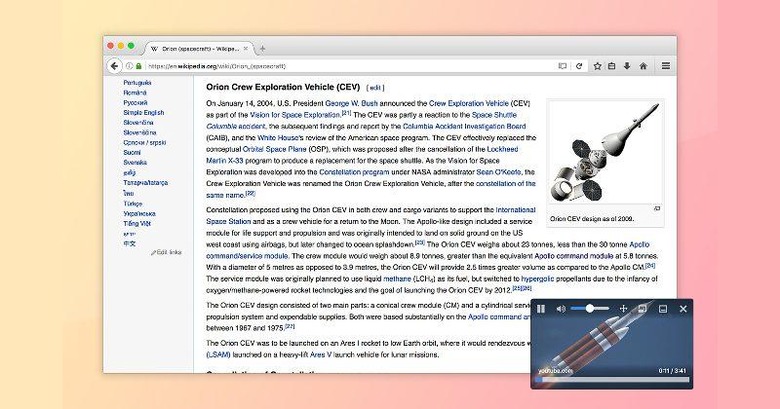 Web browsers have practically become operating systems and desktop environments. Just look at Chrome OS. While Firefox OS hasn't exactly taken on a similar form, and is, in fact, practically dead, Mozilla isn't stopping in giving its own web browser some extra power so that you won't have to leave Firefox just for some menial tasks. Expanding its Test Pilot group of experimental features Mozilla is giving Firefox the ability to play videos in a smaller window at a corner of your screen or take and immediately share screenshots, all within Firefox, of course.
Min Vid is pretty much like a picture-in-picture functionality. When you have a video playing, you can opt to have it play in a smaller video tucked away at the corner of the screen, on top of all other tabs. That practically means you can continue watching videos even while checking your e-mail or while working. If your boss doesn't catch you, of course.
Page Shot builds screenshot management right into Firefox. While it's easy to take screenshots on any platform, sharing them with others or on social media usually takes more steps than necessary. To make that easier, this Firefox add-on lets you immediately jump to sharing that recent screenshot with friends and whoever. And that's not all that it does. It also keeps those screenshots for later reference so you can search through them with equal ease.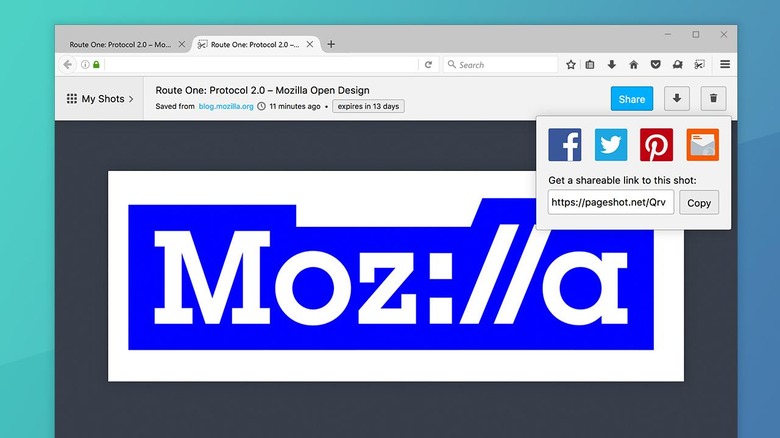 Firefox Test Pilots aren't just for fun. They're serious business as well. Tracking Protection, for example, brings the browser's Do Not Track privacy feature out of the exclusive Private Browsing mode and into the foreground. Now you can actually have Do Not Track for your normal browsing sessions.
These Test Pilot features are all optional add-ons that have to be specifically downloaded and enabled. They are also not promised to be perfectly stable, which is the point of having them stress tested in the first place. These three join previous test pilots that include a sidebar tab manager, visual history stream, and Internet Archive redirects.
SOURCE: Mozilla