Firefox OS will live on in tablets, keyboards, routers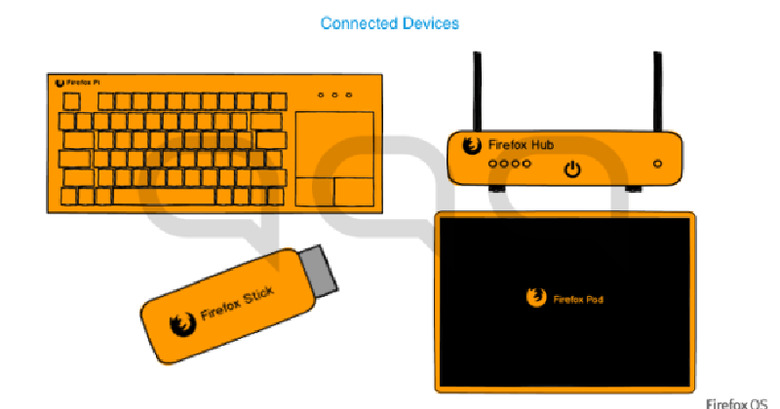 Firefox OS is dead. Long live Firefox OS! Or something to that extent. Mozilla might have pulled the plug on a Firefox OS smartphone, but it technically hasn't killed the platform yet. It even hinted that Firefox OS proved to be a scalable Web-based platform and is, in fact, being used for some smart TVs. Apparently, Mozilla might also have plans to go beyond that entertainment appliance. Based on some leaked documents, the foundation is looking into bringing Firefox OS to tablets, standalone keyboards, and even routers.
If Firefox OS failed to carve a space in the smartphone market, what chance does it have on tablets? A tablet does make for a better mobile web browsing device after all, which could get Mozilla's message across better than it could ever do on a smartphone. That said, Mozilla isn't targeting this "Firefox Pad" for the tech savvy but more for late adopters and the elderly.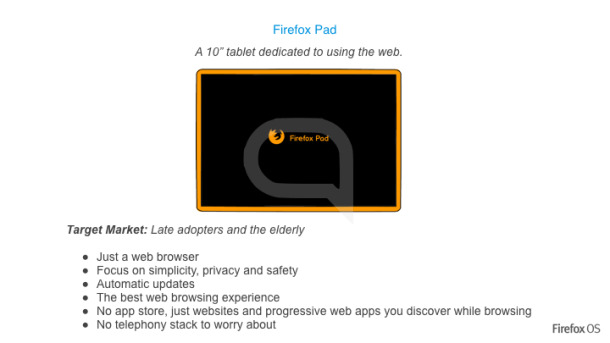 There is also a "Firefox Pi", which may not be what you think it is, at least based on the name. It does have a Raspberry Pi, but it is used to power a keyboard. Why? Because this keyboard also doubles as a standalone computer that you can plug into any monitor or display and start computing away. We've seen this before in the OnBoard Pro+ Keyboard PC. Mozilla's version, however, will be designed for the education market mostly, to help cut down costs on purchasing individual computers for students.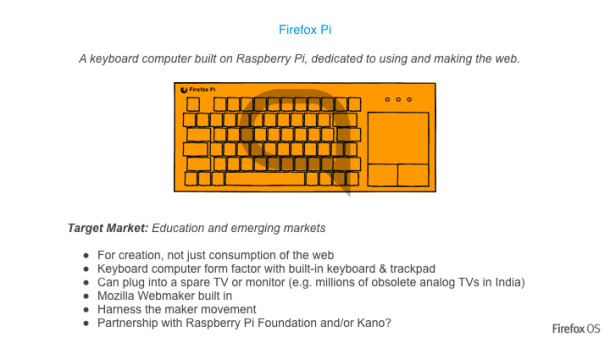 A Firefox Hub router might seem both strange yet familiar, especially if you have heard of Google's OnHub device. Though it looks like a regular router, it will be running Firefox OS, which potentially makes it more customizable and controllable than an off the shelf router. This makes it a good match for parents as well as those trying to set up a smart home.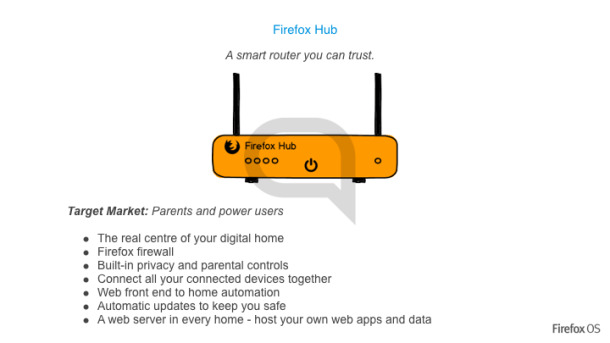 And of course there's the Firefox OS HDMI stick that just wouldn't die. Not much can be said of this device except "to see is to believe."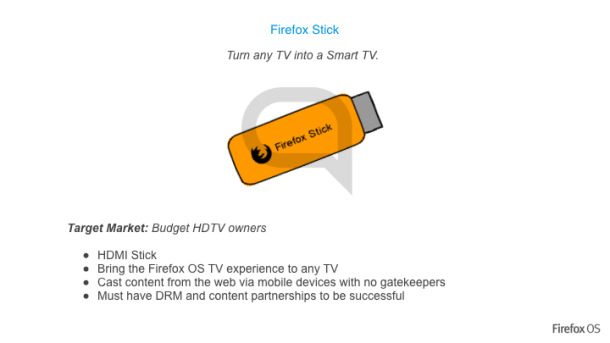 None of these, however, are confirmed devices and since Mozilla doesn't exactly make its own hardware, it is yet to find OEM partners to carry these ideas to fruition. When that will happen, however, is anyone's guess.
VIA: Hipertextual