Firefox OS update 1.1 brings MMS, browser downloads, performance boost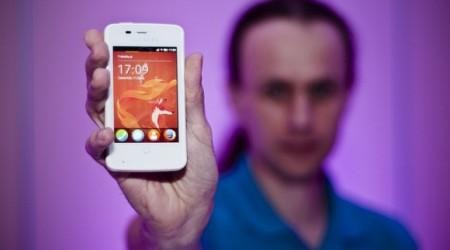 Mozilla is pushing out an update for its Firefox OS users, with version 1.1 bringing a host of new features, some improvements and enhancements, and additional language support. The company says both developer phones and users will be seeing the update become available soon, so those who aren't seeing it yet will have to wait a bit longer.
The change log is fairly hefty, and details the new features and functionality the update brings, among them being support for MMS messages. There is also a push notification API, letting developers on the platform use push notifications with their apps. Likewise, the adaptive app search has been moved to the home screen for convenience reasons.
As far as enhancements go, there are a variety with contact management, including the ability to import from Hotmail and Gmail, the ability to create a new contact from data in a text message, email, or similar, and dialer suggestions that pull up possible phone numbers when one begins to a type a number in, something that will be familiar to Android users, for example.
Email has had some enhancements, as well, including draft mode, the ability to download both video and audio attachments (also from the Firefox browser), and the ability to attach images from within an email message. Calendar enhancements include direct event creation and event reminders, while general improvements include smoother scrolling, faster app loading, auto correction, 15 additional languages, and the ability to search music.
SOURCE: Mozilla