Firefox OS smartphones aren't coming to the US anytime soon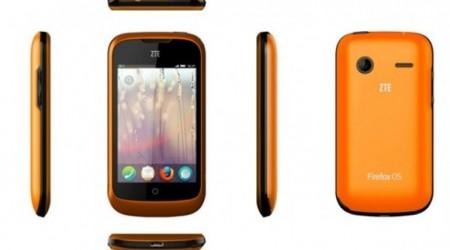 Last month, a handset running Firefox OS was launched in Brazil, the LG Fireweb. If you've been holding out hope that one would be hitting shelves in the US sometime soon, you're out of luck — at least for the foreseeable future. Mozilla has a strong focus on emerging markets with its mobile development, and while developers handsets are excluded from the statement, smartphones running Firefox OS won't be launched in the United States.
This information comes from Mozilla's executive chair Mitchell Baker, who spoke at the OpenMobile Summit today. During the talk, Baker said that Mozilla does not presently have any plans to launch Firefox OS smartphones in the United States. Developer phones aren't included in this, and will be available to developers in the United States, of which many have already been sold.
The folks over at CNET spoke to Baker about the issue specifically, and were told by Mozilla's Vice President of Moble Andreas Gal that the company is currently looking into manufacturing and operator partnerships for the US. Until that time comes — and if it does, which isn't entirely certain or solid based on the statement Mozilla has made — the company remains offering only the ZTE Open (featured above) in the domestic market.
This follows statements made by former Mozilla CEO Gary Kovacs at the beginning of the year, with it being said that smartphones running Firefox OS with be coming to a US carrier next year. Mozilla is focusing on pushing out handsets and advertising towards the developing market instead, with Baker pointing out that both Google and Apple haven't made much of a focus in these areas.
SOURCE: CNET