Firefox Hits 200 Million Downloads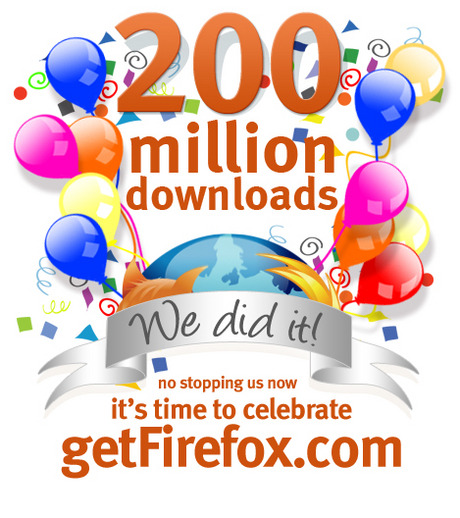 Within one year and nine months since it's debut of Firefox 1.0, Firefox has been downloaded 200 million times. Even though the number does not indicate actual users because it only calculates the number of times the application has been downloaded, it is a big achievement for Mozilla Foundation.According to Mozilla engineer Asa Dotzler, The Spread Firefox affiliates program is one of the reason why Firefox momentum have been in speedy pace.
Tens of thousands of you are active affiliates using buttons, banners, and links to spread the word about Firefox. As our community grows, so will this affiliate program. I'd like to see us bulletproof it against spoofing and then start doing more to incent and reward everyone using this tool to grow the Firefox user base.