Fire TV gets live TV features with guide for Amazon Channels content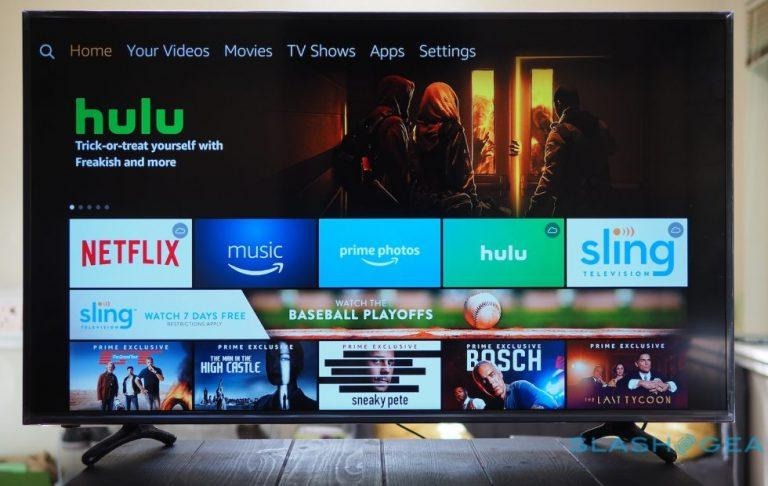 Amazon has pushed out an update for Fire TV that brings new Live TV features, including a channel guide. Note that this isn't the same as the live TV features found on the Fire Smart TVs, which revolve around over-the-air TV delivered by an antenna. Rather, these new features related to livestreaming content aggregated from Amazon Channels subscriptions.
Amazon announced the new functionality today, explaining that it helps users find something to watch via a channel guide and new On Now content row. None of this matters unless you subscribe to certain services via Amazon Channels, including Showtime, HBO, Starz, and Cinemax.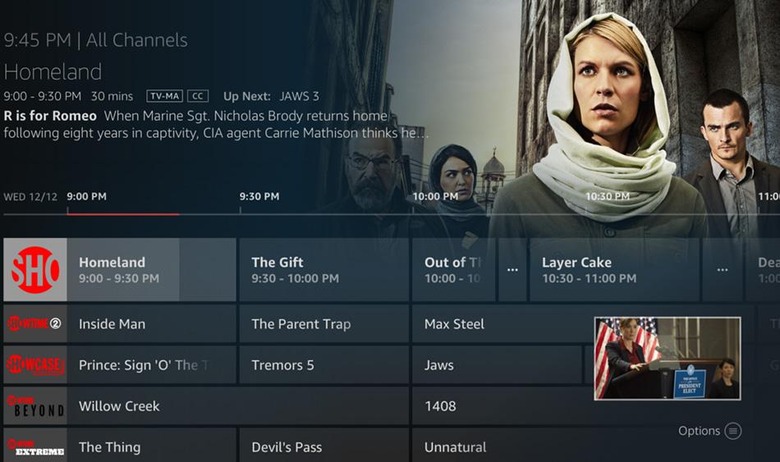 If you subscribe to any of those through Amazon Channels, you'll see content from them that is currently live in the On Now row. The Channel Guide will expand upon this by showing content that will be on later, as well, so you can plan your entertainment ahead of time.
For each service to which you're subscribed, available Watch Live livestreaming content will be shown in both the channel guide and On Now row. Users can pull up the channel guide by hitting the Options button on their Fire TV remote control, while the On Now row is found on the home screen.
Alexa voice control supports all of this, so you can just ask the voice assistant to pull up the channel guide or go to a specific network, like HBO. All of this, of course, is dependent on Amazon Channels, which gives Amazon Prime subscribers a way to directly sign up for these streaming services (Showtime, etc) through their Amazon account.
Fire TV's new Live TV features support all subscriptions that are available through Amazon Channels, but the company teases that more channels will be added in the future.
SOURCE: Amazon Fire TV Blog