Fire TV gets Alexa control for Hulu, CBS, NBC, Showtime, and PlayStation Vue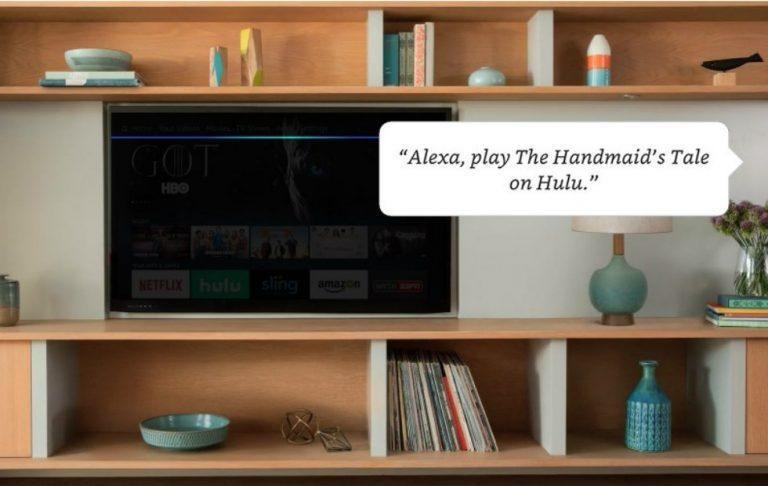 Alexa just got support for several video apps on Amazon Fire TV, including Sony's PlayStation Vue, Hulu, CBS, NBC, Showtime, and Bravo. With this support, Fire TV owners can ask Alexa to do things on their behalf, no Echo device necessary. If you have a newer Fire TV device that includes the Alexa Voice Remote, you can do all of this just by pressing the microphone button on that remote control.
If you have an older Fire TV device that doesn't include the Alexa Voice Remote, you can also use the Fire TV remote app, which turns your smartphone into a remote control. And, of course, an Echo device like the Echo Dot can also be used.
As with the new Google Home support for Crackle, Alexa's new video app support means you can control those apps using voice commands. Rather than using the remote to skip back, for example, you can just tell Alexa to rewind a minute or two, or fast-forward if that's the case.
Alexa is able to open specific content on a specific app, toggle back and forth between episodes, start a movie or TV show over or from the beginning if you'd already played it before, as well as pausing or fast-forwarding in general. If you have one of the services that offers live streaming television, such as PlayStation Vue or Hulu Live TV, you can tell Alexa to turn on a specific channel rather than a show.
You've got a bit of room when it comes to word choice, too. For example, you can say "tune to" rather than "go to" or "play" or even "watch." Amazon has a full list of commands with examples via the blog post linked below. Make sure the apps mentioned above are updated to their latest versions in order to use Alexa with them.
SOURCE: Amazon Fire TV Blog