Fire TV 4K Deal Cuts Alexa Streamer To $50, Stick To $30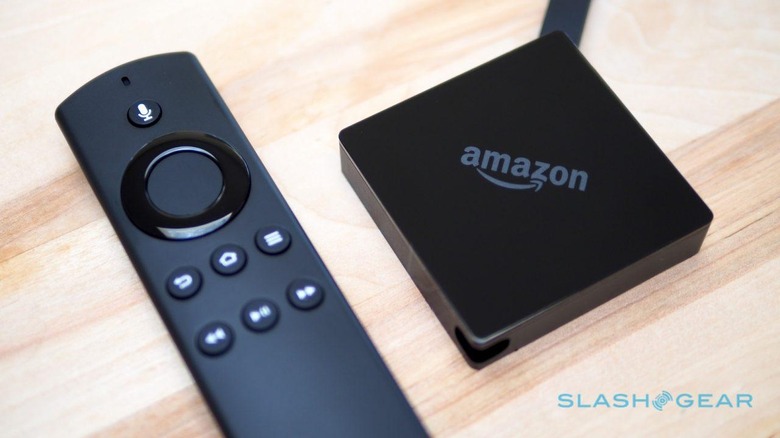 We may receive a commission on purchases made from links.
There's no shortage of set-top boxes and streaming sticks around, but if the thought of Iain M. Banks' Culture series has swayed you to Amazon Prime Video there's a new deal on the Fire TV stick. Amazon has slashed the price of two of its most popular Fire TV models, on the one hand offering a sub-$30 deal for those wanting the cheapest point of entry into streaming the on-demand service, while another promotion makes 4K streaming even more affordable.
For those on a budget, there's the Amazon Fire TV Stick. That's usually priced at $39.99, but Amazon's limited time offer brings it down to $29.99. Despite the lower price, you still get the Alexa Voice Remote which allows you to request shows and other content – including asking questions and getting weather reports – from the Bluetooth remote control.
If it's streaming Ultra HD that has you more interested, meanwhile, Amazon has an offer there, too. The Fire TV with 4K Ultra HD is the company's latest model, a small square box that dangles discreetly from a short HDMI cable behind your 4K TV. It, too, comes with the Alexa Voice Remote. Usually, it's $69.99, but for the moment Amazon has it listed for $49.99.
Compared to the regular Fire TV Stick, the new Fire TV 4K has a few improvements. Obviously the headline feature is Ultra HD resolution, but Amazon also throws in HDR support. Assuming you've got a TV set that supports both, you'll be able to get better-quality video with improved colors and dynamic range. Dolby Atmos audio support has also been introduced, though you'll obviously need the right speaker setup in order to actually enjoy it.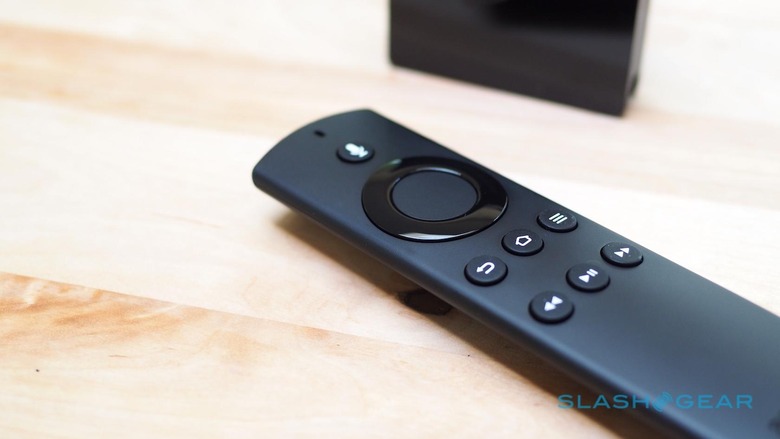 However it also includes a quad-core 1.5 GHz processor, which Amazon says is 40-percent more powerful than what you'll find in the Fire TV Stick. That not only makes the interface smoother and more responsive, but should make the Fire TV 4K more friendly to games from Amazon's download store. Beyond games, there's also support for home automation control: if you have Wemo smart plugs, Hue lights, a Nest thermostat, or Amazon's own Cloud Cam security camera, for example, you'll be able to access and control them, by voice, through the Fire TV 4K.
As ever, Amazon isn't saying exactly how long it expects these promotions to last, saying only that they'll be valid for a "limited time." Still, if you've been holding off picking up a streaming dongle for 4K because the price of the Apple TV 4K put you off, for example, this might be just the right time to treat yourself.
SlashGear uses affiliate links; if you buy something, we might get a small percentage of the sale.