Fire Phone teardown: Extra cameras set Bezos tough challenge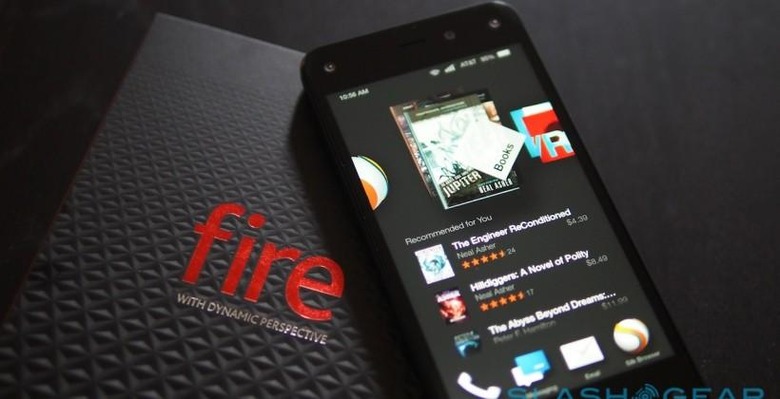 Amazon's Fire Phone could have been a potent mid-range challenger had the retailer opted to leave out the 3D interface gimmicks, teardown analysis suggests, with the polarizing quad-camera system an outlier in what's otherwise an exercise in cost-cutting. The final bill of materials for the Fire Phone, released last week, comes to around $205 in components according to IHS iSuppli's calculations, undercutting what Samsung is believed to spend on each Galaxy S5, but more expensive than an iPhone 5s.
Dynamic Perspective, as Amazon has branded the 3D system, uses four special cameras mounted on the front of the Fire Phone. Each toting a wide-angle lens, they track the user's face and adjust the interface according to their movement, tilting icons to follow them, allowing gamers to "peer around" new arenas, and discretely revealing extra information overlaid on maps.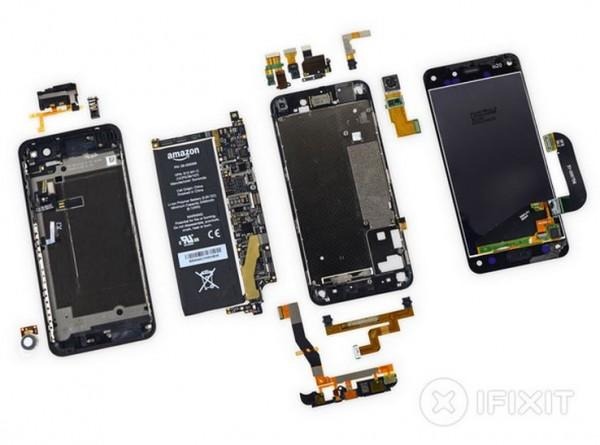 While clever, at least theoretically, the system also adds a little expense. The Omnivision-supplied camera array may be low resolution – just 0.16-megapixels apiece – but they contribute to an estimated $20.50 optics bill along with the 13-megapixel main camera and its 2.1-megapixel front counterpart.
In contrast, the higher-resolution cameras on the Galaxy S5 come in at around $18 altogether, IHS estimates. While only a few dollars per device may not seem much, it starts to add up when you consider manufacturing at scale. Meanwhile, there are extensive R&D expenses to pay off, too, with Amazon saying it took four years to develop the handset.
The extra spend is also at odds with the rest of the Fire Phone's bill-of-materials (BOM), since Amazon otherwise selected fairly midrange parts. Qualcomm's Snapdragon 800 isn't the chip maker's latest silicon, meaning there's a cost saving to be made there, while the decision to go for a 720p rather than 1080p display is also expected to have trimmed the final tally.
IHS iSuppli estimates Amazon spends $27 on the Fire Phone's display. In contrast, Samsung is believed to spend around $63 on the 1080p Super AMOLED its Galaxy S5 uses, though that's also a bigger screen than the 4.7-inch Fire Phone.
The controversy now is whether Amazon should have skipped Dynamic Perspective and instead stuck to what it arguably knows best: building low-cost hardware in order to give its customers the cheapest route to buying content and products. As we found in our review of the Fire Phone, the 3D tech doesn't particularly add to the overall experience, at least until developers choose to wade in with their own apps.
SOURCE IHS iSuppli
IMAGE iFixit