Fire Phone 2 unlikely as Amazon scales back consumer devices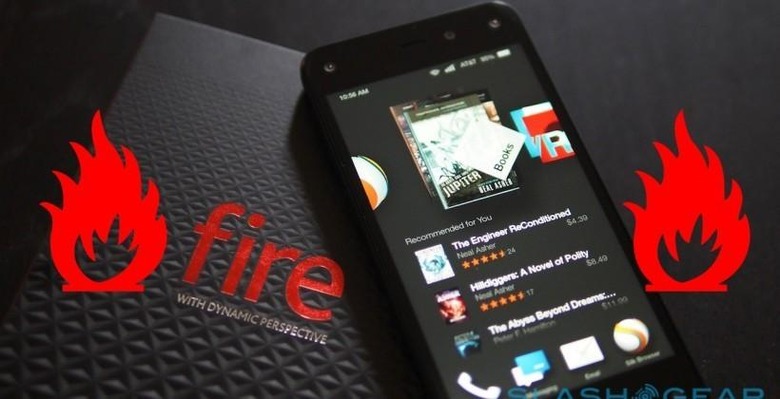 That headline probably doesn't come as a surprise. A successor to the highly disparaged Fire Phone might be highly unlikely now that Amazon has reportedly laid off dozens of engineers at its hush hush Lab126 hardware development center, particularly those that worked on the smartphone flop. But more than just Fire Phone, however, this still unconfirmed move puts into question the retail giant's capability to put out consumer devices that will stand the test of time, not to mention scrutiny, like its Kindle e-readers and Fire tablets.
Though definitely sad to see hard working engineers let go, especially through no fault of their own, it was something that anyone would have seen coming. Even Amazon itself would admit to the shortcomings of its first, and probably last, smartphone. The Fire Phone was ambitious, disappointing, and poorly executed. Some of those very same engineers considered the Fire Phone's advertised killer features to be too gimmicky and expensive. Of course, they're not the ones that make the executive decisions, but those that do aren't the ones being let go.
More than just the Fire Phone itself, the layoffs are just the tip of the iceberg in the introspection and reorganization that Amazon is undergoing with regards to its consumer device plans. Because, in all honesty, they aren't doing quite well either. Amazon Echo is relatively fine but still serves only a very small niche market. The Fire TV isn't as groundbreaking and has to compete with not only the Chromecast but with a new generation of Android TV devices as well. There's a barcode scanner wand and, more recently, a $5 button for instant ordering as well.
But that's nothing compared to rumored products being cooked up in Lab126. For example, there was talk of a large screen 14-inch Cairo tablet, which would have been great for viewing videos from Amazon. There is also a Nitro smart stylus that turns scribbles into grocery lists. Kabinet is a computer for the kitchen that would have served as a hub for a smart home. And, playing to Jeff Bezos' supposed obsession with 3D, a tablet that will pop out 3D images without the need for specialized spectacles.
There is no certainty if any of these products will ever see the light of day now. Unusual for the company, Amazon has become more wary of such grandiose products that may have very little ROI in the end. The Fire Phone has definitely hurt Amazon's pride, never mind its coffers, and now, thanks to these layoffs, the morale over at Lab126 is probably at an all-time low.
SOURCE: Wall Street Journal