Fire OS 4 "Sangria" Is Based On KitKat, Brings New Features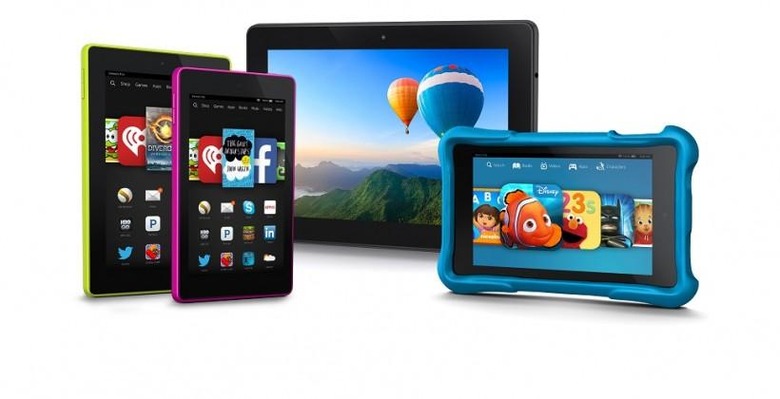 Amazon's new products have ushered in Fire OS 4 Sangria, an update to the company's customized variety of Android. Users will find Sangria on the new Fire HDX 8.9 and Fire HD tablets, all of which offer Fire OS 4's Profiles feature, new design, Smart Suspend, and more.
Fire OS 4 is based on Android KitKat. The update adds Advanced Streaming and Prediction, referred to as ASAP, which guesses what TV shows and movies users will want to watch. The aforementioned Smart Suspend feature does exactly what its name suggests: suspends services to improve battery life.
Amazon hails its latest version of Fire OS as including a strong integration with the company's cloud services, such as Prime. There's Family Library for connecting two or more Amazon accounts together for sharing content of all sorts — apps, books, games.
As stated, the newest batch of Fire tablets — currently up for pre-order and shipping later next month — will run Fire OS 4 Sangria. Those with third-generation Fire tablets will eventually be getting the updated software via an over-the-air update. When that OTA update will take place isn't yet known.
SOURCE: Amazon