Fire Emblem Heroes update adds new heroes, extends launch promos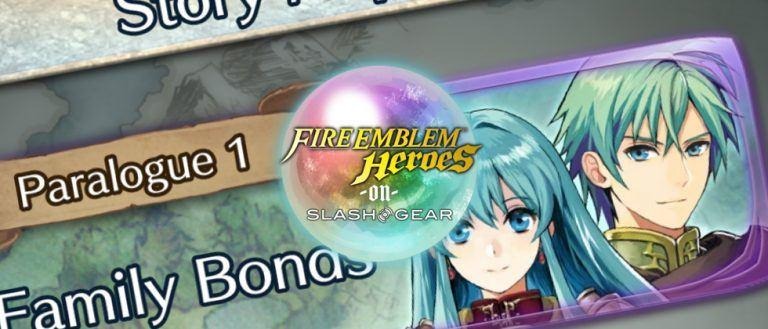 Fire Emblem Heroes is getting its first substantial update today. Some of the in-game launch events are rotating out to make room for four new incoming heroes. Those heroes are being accompanied by a new set of Paralogue battles, which will reward you with orbs that you can spend on a variety of things.
Today's update is all about brotherly love, as Nintendo is introducing two brother and sister pairs of heroes. Ephraim and Eirika from Fire Emblem: The Sacred Stones are joining Seliph and Julia from Fire Emblem: Genealogy of the Holy War. They're also at the center of a new five star summoning focus, so if you're lucky, you'll get to add them to your ranks.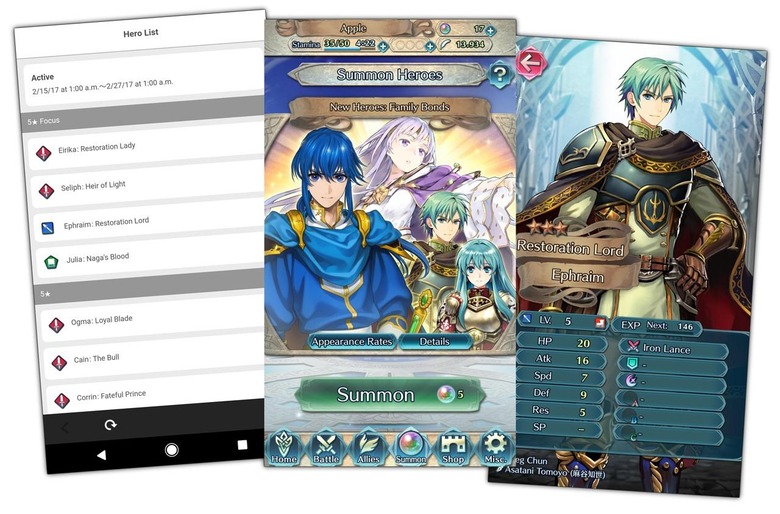 With the introduction of these new heroes comes a set of new Paralogue Maps called "Family Bonds." Nintendo says that special quests related to these siblings are available too. As was the case for the Paralogue Maps and special quests that came before them, these will only be around for a limited time, so you might want to jump on them sooner rather than later.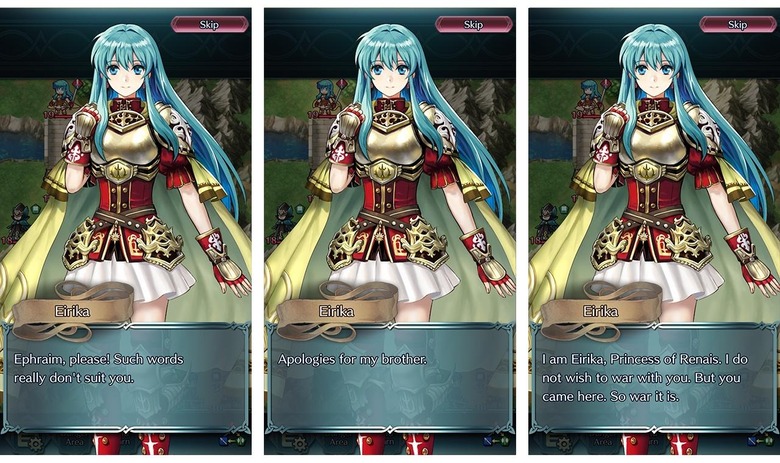 Polygon reports that Nintendo has decided to ease up on some of the energy costs in Fire Emblem Heroes as well. Nintendo originally planned to increase the energy cost of missions in the Training Strata, as they were halved as part of the launch celebration. Those energy costs will stay at the level they are currently, and Nintendo no longer has any plans to make equipping skills cost energy.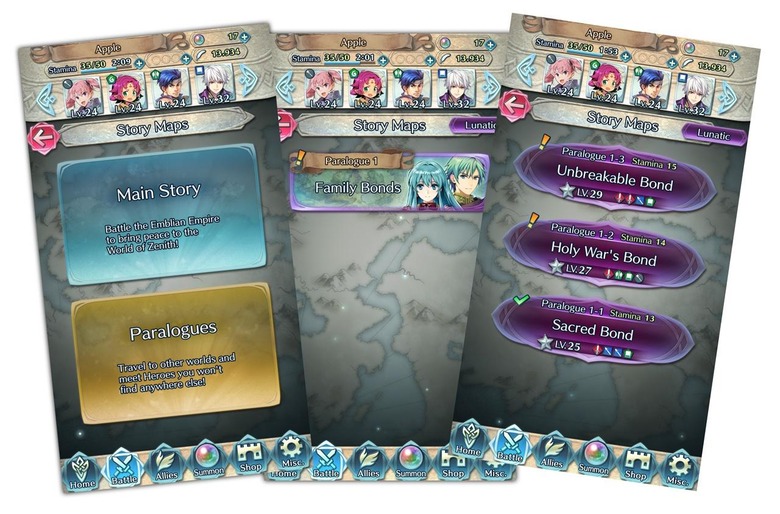 Just as well, Nintendo is extending the app release bonus period until March 14. During this period, you'll get orbs every day just for logging in, so it's nice to hear that those bonuses will keep on coming for the time being. We're also told to expect rewards to be added to the Training Tower on Monday, February 20, and to look out for changes to the XP system coming in early March.
So, there's a lot of big news coming for Fire Emblem Heroes fans today. The best part is that it's clear Nintendo is listening to fan feedback about the game, so it stands to get even better as longtime fans of the series keep telling the company what they'd like to see. What do you think Fire Emblem Heroes is missing? Head down to the comments section and let us know!