Financial Times App Pulled From App Store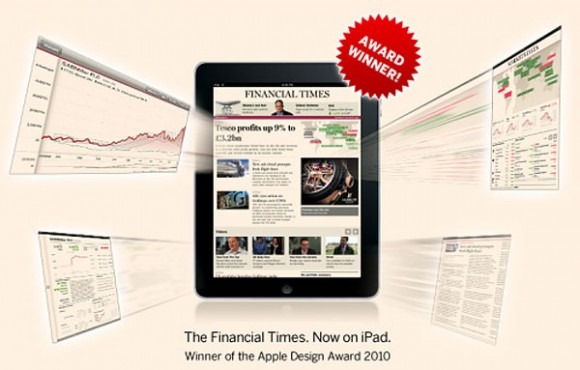 I don't think any of the companies with apps that sold monthly subscriptions on the App Store were happy in the least when Apple instituted its new method of subscription payments where it took 30% of the monthly fees. The requirement was that all subscription payments in apps must go through the iTunes store. Many companies are getting around that by offering access via the web using a web browser rather than an app.
Since the Financial Times wouldn't come to compliance with the iTunes rule, Apple has now removed the app from the App Store. That means iPad and iPhone users can no longer get the apps to view the paper. Apparently, the digital subscriptions are important to the publication. It has been growing its digital subscribers at a robust rate.
Reports claim that since the FT app launched 10% of the digital subscriptions to the paper were made on the iPad. The FT had gained 100,000 new subscribers to its digital edition so as many as 10,000 readers may have been using the iPad. The FT launched a web application in June to replace the app on Apple device. The web app reportedly has 550,000 users.
[via PaidContent]