Finally, Android lets me turn off all phone sensors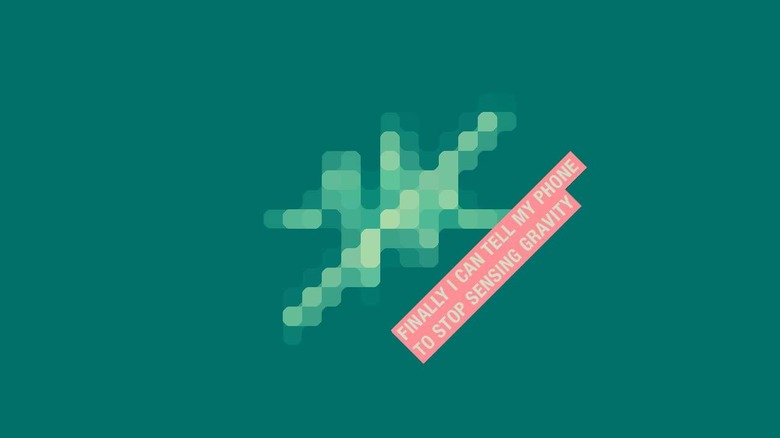 So you'd like to make certain your phone isn't connecting to anything, hearing, seeing, or sensing anything at all, right? Now you can make that happen. Before now, users needed to gain root access (read: not easy for the average person) and potentially void their warranty. Now it's easy. All you need to know is where to look!
What you need to gain control
To activate this new setting, you'll need to have a smartphone that's running Android Q. For now, that's not exactly possible for most smartphones. Every single Pixel phone can run the software – as can a number of phones that've gotten in on the Android Q Beta as of May 7th, 2019.
Users can attain access to the Android Q Beta on an Asus Zenfone 5Z, Essential Phone PH-1, Huawei Mate 20 Pro, LG G8, Nokia 8.1, OnePlus 6T, and Oppo Reno. Also given the green light this week were the Realme 3 Pro, Sony Xperia XZ3, Techno Spark 3 Pro, Vivo X27, Vivo Nex S or A, Xiaomi Mi 9, and Xiaomi Mi Mix 3 5G.
To attain access, head over to the Android Beta testing site (official, yes indeed), and follow the instructions to opt-in. This software might also be available to you in the future as Android Q (final release) if you're reading this in the latter half of 2019 (or later).
Activate Developer Options!
Once you've successfully got an Android Q smartphone or tablet in your hands, open Settings. Scroll down and tap System. Scroll down and tap About Phone. Scroll down and find Build Number – and tap this seven times.
It'll feel like you're doing nothing but lighting the button up, but once you get to seven, you'll have activated Developer Options. Once you've tapped Build Number seven times, the phone should deliver unto you a message like the following: "You are now a developer!"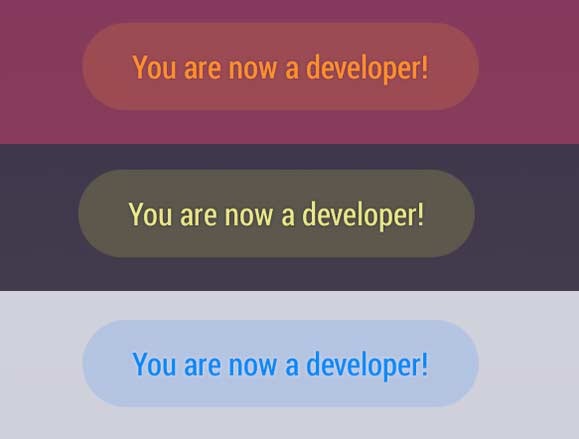 Activate Sensors Off!
Go back to the first Settings screen and find and tap System. Expand the "Advanced" menu. Tap Developer options. Scroll down to the end of the first set of options, just before Debugging, and find Quick settings developer tiles. Tap in and see!
You'll find a switch for the option Sensors Off. Once you tap this, you'll find the Sensors Off option in your quick settings from most any screen – that's up by your notifications. Now, if only I could turn on or off every different part of every device I've got, that'd be super duper.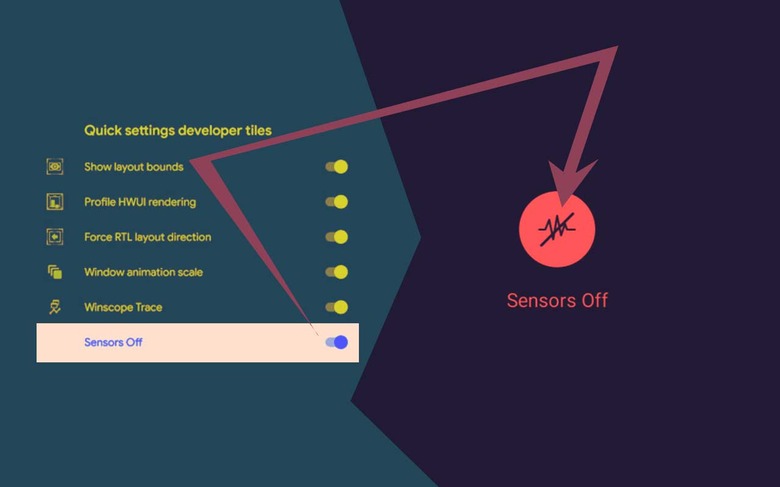 Stop my phone from hearing or seeing me
If I were to wish to turn off my device's microphones and/or camera, I'd need to do it for each individual app that has access. Both my microphones and my camera are turned OFF by default, until I allows them access to any individual part of my phone.
Generally the first place these components are activated is in the first startup screen for Android. For example I might've turned on "OK Google" or Google Assistant, or whatever you'd like to call it. To turn mic and camera OFF for passive listening (OK Google!) I'll need to go to Settings – Apps & Notifications – See All Apps.
In my Apps settings I'll scroll down to Google, tap it, then tap Permissions. From there I'll be able to disable access to any component of my phone – here the microphone. Any app for which I've disabled access to your camera or microphones will thereafter need to ask me for permission to gain access once again. Forbid ALL the apps!